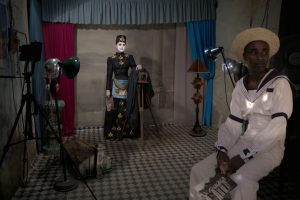 1.Art Night: Benedict Drew, London
As part of Whitechapel Gallery's night of free art in unusual spaces, multidisciplinary artist Benedict Drew collaborates with a big band of leading experimental musicians to produce a durational performance of video and live music inside his latest installation The Trickle-Down Syndrome.
Whitechapel Gallery, London, July 1,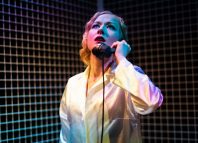 2. La Voix Humaine, London
Alone in her flat, Elle is falling apart. Clutching the phone, she tries to put on a brave face for her ex-lover on the other end of the line, but is overwhelmed by despair and loneliness. This is La Voix Humaine, a 50-minute tour de force for solo soprano, written by Poulenc and Cocteau. Infrequently performed, this monodrama shines a spotlight on an individual's emotional disintegration, and has been described as opera at its most intimate. So it should be a good fit for OperaUpClose, which presents it in a new production featuring soprano Sarah Minns, at Kings Place.
Kings Place, London, July 2 – August 20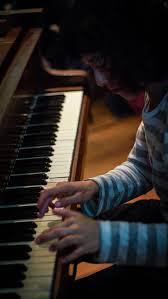 3. Sonic Waterloo, London
This series of sound installations and interventions around the Waterloo area of London just south of the river incorporates video, art, workshops, performances and talks. Improvisation, poetry and electronics abound in this week of musical experimentation, with appearances from David Toop, Leafcutter John and Iris Garrelfs.
London Iklectik and other locations, July 2-9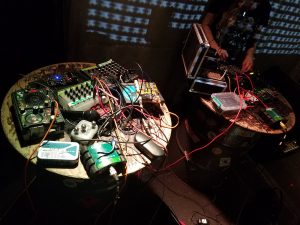 4. Spirit of Gravity, Brighton
This is Brighton's longest running night of experimental and electronic music, providing a space for artists and musicians at Brighton Undercroft since 2001. This particular night promises a noisy appearance from Far Rainbow, an improvisational duo of drums, sellotape, plastic bags, toothbrushes, motors, pencil sharpeners, electrical hum, and thunder storms. There's also ritualistic Shamanic drones from Ræppen and an improvised set from Annie Kerr, Gus Garside and Kevin Moore.
Undercroft, Brighton, July 6
5. New Music Biennial, London
From classical and chamber music to jazz, folk and electronic, this weekend of free music and workshops also showcases premieres of new works from Mica Levi, Anna Meredith and Gavin Bryars as well as commissions from emerging musicians and composers selected by this year's panel.
Southbank Centre, London, July 7-9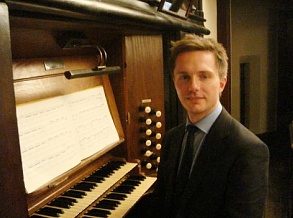 6. James McVinnie
Organist James McVinnie collaborates with artists as diverse as composer Nico Muhly, electronic artist Squarepusher and the Turner Prize-winning visual artist Martin Creed. In this recital, he brings his various strands together, with a programme featuring  Baroque works by J S Bach and de Grigny, contemporary pieces by Meredith Monk and Philip Glass, and the world première of Curved Form (No. 1) by Alex Groves.
St Andrew, Holborn, London, July 20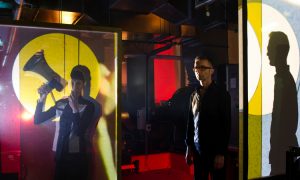 7. Klanghaus 800 Breaths, London
This multi-sensory encounter with shifting sound, colour and light returns to the hidden corners of Southbank Centre's Royal Festival Hall. Created by experimental art-rock collective The Neutrinos and visual artist Sal Pittman, it is part gig, part live art installation, and part theatre and seeks to simulate the experience of being inside a video game.
Royal Festival Hall, London, July 1-23
southbankcentre.co.uk/venues/royal-festival-hall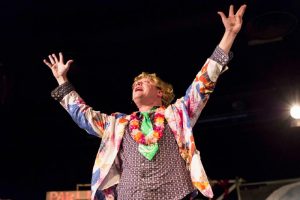 8. The United Kingdom of Earth, London
Artist DW Robertson, formerly known as Ergo Phizmuz, has written an opera about Brexit. The United Kingdom of Earth: A Brexit Opera is set to make its UK premiere as part of the Tete A Tete Festival of new opera at Kings Place this July. The opera takes place around five years after Britain made its departure from the European Union and – using song, speech and music with a rotating cast made up of members of the local community – presents a picture of an isolated country in 'a world otherwise scorched by some massive nuclear misunderstanding.'
Kings Place, London, July 26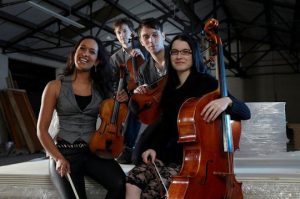 9. Ligeti Quartet
The contemporary music ensemble give a lunchtime concert at the Wallace Collection, combining works by Stravinsky, John Adams, Sofia Gubaidulina, Fodé Lassana Diabaté and Lou Harrison.
Wallace Collection, London, July 28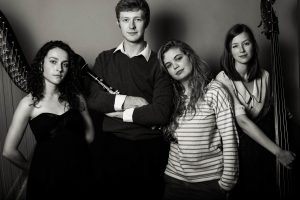 10. Hermes Experiment
The multi-arts collective travels to Pembrokeshire's Fishguard International Music Festival for two performances. On July 28, they participate in Saint and Stones, a guided tour of four churches across north Pembrokeshire led by a local historian, in which they perform live music tailored to each site. Then, on July 29, they perform a programme of works by Debussy, Prokofiev, Meredith Monk and the young composer Emily Hall, among others.
Venues around Pembrokeshire, July 28 & 29