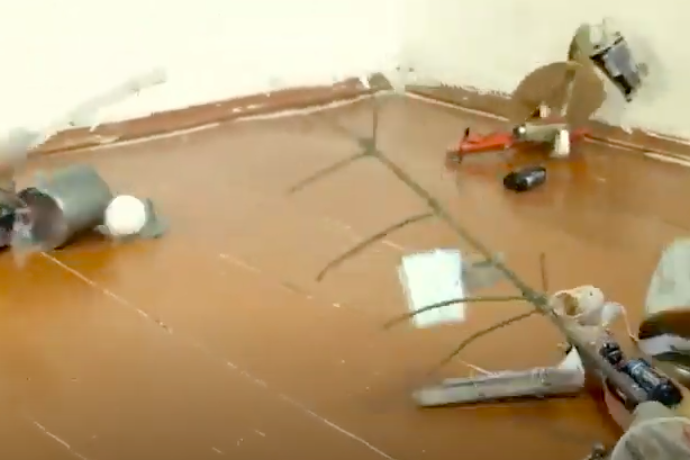 A video of noisy battery-operated garbage is currently doing the rounds on social media.
When Czech artist and experimental musician Petr Válek looked into his rubbish bin, he saw an opportunity to make music.
He took a pile of rubbish, and attached a few batteries to give it kinetic energy, and effectively created a new percussion work, filled with bangs, crashes, thuds, and other ear-splitting noises.
The resulting video has drawn mixed reviews on YouTube. One viewer wrote 'Beautiful noise children!'. Another called it the 'Evocative avant garde aural-visual language of universal life.' Yet another wrote: 'Imagine living in an apartment below this!'
To watch the video, click below, if you dare.