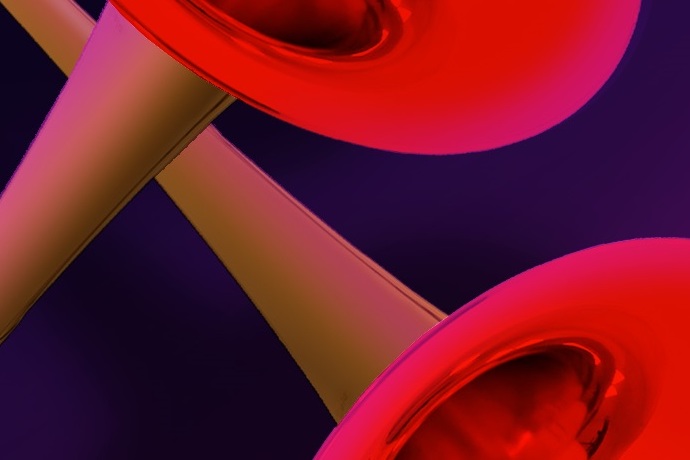 We at The Cusp are interviewing a series of artists putting on interesting projects throughout, and despite, the pandemic. All interviews take place on Facebook Live and are later uploaded to our website. See below for the full schedule, which we will continue to update.
October
Friday 16th
An interview with London Philharmonic Orchestra co-principal violist Richard Waters, about the orchestra's new series of streamed performances at the National Gallery, in which pieces of chamber music are matched with paintings in the gallery's collection.
Friday 23rd
An interview with the artisan perfumer Sarah McCartney, who, in her perfume making, takes inspiration from literature, music, people and places, providing scents for events ranging from performances of classical music to VR experiences and the launch of a new washing machine.
Monday 26th
An interview with opera director Rachael Hewer  about VOPERA, her virtual opera project, which is putting on a digital production of Maurice Ravel's L'Enfant et les Sortilèges, with the London Philharmonic Orchestra on November 16. The opera was made with global Zoom auditions and rehearsals, socially distanced orchestral studio recording, individually captured audio recordings, hand-drawn set and costumes, and body-double acting using a homemade green-screen studio overlaid with the recorded cast's singing faces.
Friday 30th
An interview with conductor Oliver Zeffman about Eight Songs from Isolation, a digital opera comprising eight songs from eight composers, filmed on an iphone, drawing on their experience of isolation over the last five months. The composers include Thomas Ades, Julian Anderson, Nico Muhly, Freya Waley-Cohen, Huw Watkins and Helen Grime, while the singers include Sophie Bevan, Sarah Connolly and Iestyn Davies.
November
Monday 2nd
An interview with pianist Alexandra Dariescu about 'The Nutcracker and I', her 50-minute live performance based on Tchaikovsky's ballet, for piano, ballerina and digital animation.
Friday 6th
An interview with vibraphone player Lewis Wright
Monday 9th
An interview with composer Philip Mackenzie, whose musical adaptation of Julia Donaldson's The Gruffalo will be performed at Cadogan Hall on December 21st
Monday 16th
An interview with violinist Nuno Santos who likes to play the violin while surfing and at the mouth of active volcanoes
Wednesday 18th
An interview with multi-instrumentalist Alexandre Cellier, who likes to make musical instruments out of everyday objects including watering cans, vegetables and wine glasses. The interview will include a musical performance
Friday 20th
An interview with director Ian Nicholson, one half of the team behind a Polka Theatre production of Charles Dickens's 'A Christmas Carol', using entirely recycled and recyclable materials, that will be shown online