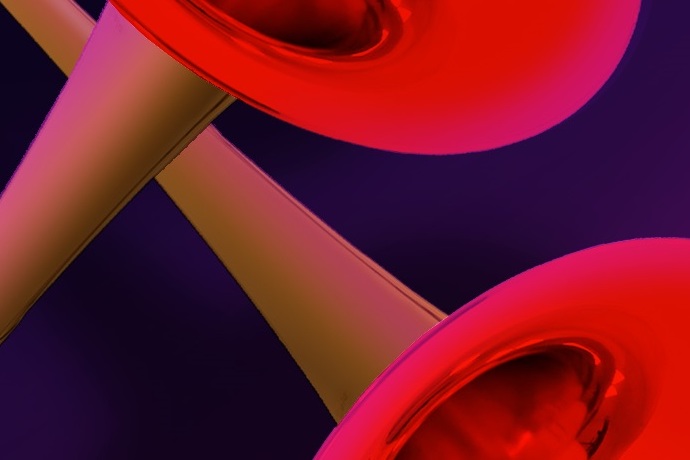 During the Covid-19 crisis, we at The Cusp will be livestreaming innovative performances from some of our most admired artists on our Facebook page. If you enjoy these concerts, please feel free to show your appreciation by making a donation to The Felix Project, which is working throughout the crisis to provide food to the homeless, the elderly, people with mental health issues, domestic abuse survivors, refugees, children, families and NHS staff.
See below for the concert schedule so far, and keep checking in as we continue to update it.
Monday April 20th, 6pm
Slovak cellist Jozef Lupták , director of the Konvergencie festival in Bratislava, performs his blend of classical music, gypsy music, improvisation and singing
Thursday April 23rd, 6pm
Xenia Pestova Bennett, pianist, yoga instructor, performance coach and music lecturer at Nottingham University, gives a concert on the toy piano and the piano. Her programme includes a selection of under-represented miniatures by Jeffrey Lewis, Federico Mompou, Clio Montrey, Henk van der Vliet and Yfat Soul Zisso. The focus will be on 'music for healing.'
Monday April 27th, 6pm
Pete Stollery, Professor of Composition and Electroacoustic Music at the University of Aberdeen, gives a talk about his new sound map (featured recently on BBC News), which captures the way that sonic environments have changed during the COVID-19 lockdown.
The project, which features the sounds of urban birdsong, empty streets and ominous public announcements, is currently in the making. Stollery asked members of the public from all over the world to send in recordings that demonstrated how the COVID-19 lockdown had altered their immediate environment. He received more than 100 audio clips from Chile, Turkey, Europe, the US and Canada,  all of which have already been posted to an online Google Earth map. And the researcher wants more.
In this talk, Stollery will guide as through the soundmap, explaining why he put it together in the first place, and drawing our attention to some of the most poignant recordings in the collection.
Thursday April 30th, 6pm
John Kenny, trombonist, actor and professor at the Guildhall School of Music and Drama, presents a show-and-tell on ancient Celtic brass instruments.
In 1993, Kenny became the first person for 2000 years to play the great Celtic war horn known as the carnyx, a huge trumpet that was shaped to resemble a wild boar with the decoration mirroring the folds of skin around the boar's face. Since then, he has devoted much of his career  to reconstructing the many lip reed instruments of antiquity, including the magnificent Tintignac Carnyx, recently discovered in the Dordogne region of France.
In this talk he gives us a tour of his ancient horn collection and tells us what these instruments reveal about the people who originally played them.
Monday May 4th, 6pm
Dr Bruno Bower, Teaching Fellow in Music at the University of Surrey, and Evening Class Lecturer at Imperial College London, presents a lecture: The Fluid Worlds of Victorian Arts and Sciences.
A doctor writes about wind instruments, a lawyer researches wrestlers on behalf of an African explorer, a hostess links everyone up, and music runs in the background throughout. This is the fervid intellectual climate of the Victorian era. Bringing together a diverse range of people we wouldn't normally think to connect (if we remember them at all), this talk will show how freely ideas could circulate in a less disciplinary age.
Thursday May 7th, 6pm
The leading baritone Roderick Williams – best known as an opera singer and recitalist – sings 'Ol Man River', the spiritual from Jerome Kern's Show Boat.
Monday May 11th, 6pm
Live music from cellist, singer and 'virtuoso of the arts' Matthew Sharp, who takes us on a whirlwind tour of musical styles and genres, from Coldplay to Charlie Chaplin, Piazzolla to Erasure, Bach to Jeff Buckley
Thursday May 14th, 6pm
Pianist John Paul Ekins plays Liszt's Ballade No 2 and Cantique d'amour accompanied by live drawing from artist Gabi Ekins
Monday May 18th, 6pm
The bass-baritone Bryn Terfel sings the traditional Welsh lullaby Suo Gân, accompanied by his harpist wife Hannah Stone – former Official Harpist to the Prince of Wales.
Thursday May 21st, 6pm
Violinist Tamsin Waley-Cohen and pianist George Xiaoyuan Fu perform a programme including John Cage's Three Easy Pieces; Freya Waley-Cohen's Unveil; Yfat Soul Zisso's Everything is Fine; Séan Clancy's Four Pieces of Music Lasting Thirty Seconds Each; Liam Mattison's Mother's Darning; Freya Waley-Cohen's Sardine; and John Cage's Suite for Toy Piano
Monday May 25th, 6pm
Leader of the Britten Sinfonia Thomas Gould, a violinist who 'refuses to be defined by a single genre' (The Guardian), performs music by composers including Bach, Telemann, Nico Muhly, and Barrios Mangore.
Thursday May 28th, 6pm
The American tenor Gregory Kunde sings two Sinatra songs: 'The Way you Look Tonight' and 'Fly me to the Moon'
Monday June 1st, 6pm
The Canadian mezzo-soprano Wallis Giunta, 'Young Singer of the Year' in the 2018 International Opera Awards, who has performed with the Metropolitan Opera, Opera North and Scottish Opera, amongst other companies,  sings a programme of folk songs, paying tribute to her Scottish and Irish heritage.
Wednesday June 17th, 6pm
Pete Stollery, chair of Sound and Professor of Composition and Electroacoustic Music at the University of Aberdeen, presents the premieres of four pieces commissioned by Sound for live performance over Zoom by the ensemble Any Enemy. The composers are Lisa Robertson, Rylan Gleave, Rufus Isobel Elliot and Aidan Teplinsky.
Monday June 22nd, 6pm
Cellist Alexandra Fletcher plays 3 Bach sarabandes, interwoven with readings from actress Jenna Augen of poetry, chosen by Fletcher, with a connective thread to the music.
Wednesday June 24th, 6pm
Chef Adam Thomason guides us through a recipe which takes inspiration from piano music by the Czech composers Janácek and Suk. This is followed by a performance of that music from pianist Jonathan  Powell. The event is punctuated by readings of Janácek's letters from Stephanie Singer, founder of Bittersuite – a company that reimagines the concert experience through all the senses.
Here is Thomason's recipe, so that you can cook along with him:
Dish name: 
Smoked bacon and chicken broth, burnt bay leaves and summer cabbage with beer and mustard dumplings
Equipment: 
2x Chopping boards (one for the meat)
1x large frying pan
1x large sauce pan
1x stirring spoon
1x whisk
1x mixing bowl
1x set of scales
2 tea spoons
1x jug for the stock
Ingredients   
Meat:
200g smoked bacon cut into dice
3x boneless large chicken thighs
2 pints Brown chicken stock
1 large egg- free range if possible
Dairy: 
150g butter
100g creme fraiche
Veg: 
1 white onions – peeled and diced
3 cloves garlic – crushed and chopped
1/4 bunch thyme – picked and chopped
4 fresh bay leaves
1/4 summer cabbage – core taken out and thinly sliced
1 lemon
Dry stores: 
4 tea spoons of smoked paprika
One pinch Chilli flakes (If you like)
200g plain flour
1/2 tea spoon baking powder
3 slices of bread with the crusts removed
2 spoons of whole grain mustard
1 bottle of beer (Czech lager if possible) 330ml
Method:
Step one 
Mix 50g flour with 2 tea spoons of smoked paprika, salt and cracked black pepper. Rub into chicken.
Cook bacon until crispy and keep a few spoons back to sprinkle on the top at the end.
Then lift the rest into the big pan and add onion, garlic, pinch of chilli (if you like) and, thyme with a small knob of butter.
Add chicken into bacon fat, skin side down and crisp skin and brown meat with the rest of the butter.
Add a splash of the bottle of beer to the large pan and cook until almost gone.
Add chicken to the big pan and cover with chicken stock – keep this frying pan to one side
Add 1/3 of the beer to the frying pan and scrape all the flavour off the pan.  Boil until half the beer has evaporated add this to the big pan.
Mix the dumpling dough-
– 100g plain flour
– 1/2 tea spoon baking powder
– 3 slices of bread – crusts removed
–  beer – to eye
– 1x zest of lemon
– 1 tea spoon whole grain mustard
– pinch of smoked paprika
– 1 egg
– salt and pepper
Step 2 
Burn bay leaf. Get them smoking and then add to the pan.
Spoon the dough into the gently simmering pan with a tea spoon.
Step 3 
Add cabbage for 2mins
Serve into bowls
Spoon creme fraiche on top and sprinkle with bacon to finish
To make the dish Vegetarian replace the bacon with smoked veggie sausages and the chicken with smoked tofu and the chicken stock with vegetable stock
To make the dish Vegan – replace bacon with diced celeriac, chicken with smoked tofu and chicken stock with veg stock, use vegan butter and replace the egg in the dumpling mix with a vegan egg replacement, 2 spoons of chickpea water, 1/2 spoon of silken tofu
Thursday June 25th, 6pm
Oboist James Turnbull gives a solo recital of new music by Charlotte Bray and a world premiere by Simon Speare.
Saturday June 27th, 6pm
A performance from violinist Pekka Kuusisto Details TBC.
Monday June 29th, 6pm
Bringing our series to its conclusion, percussionist Colin Currie plays a 'body percussion' extract from Julia Wolfe's 'riSE and fLY'