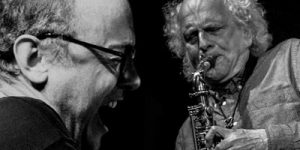 1. Brighton Alternative Jazz Festival, Brighton
This year's festival is spread over the month of October, presenting a diverse selection of local, national and international artists from the world of creative, improvised music. The line-up features Terry Riley, Sons Of Kemet, Ashley Paul, Irreversible Entanglements, Trevor Watts & Veryan Weston, Laura Jurd's Dinosaur, Peter Brötzmann & Full Blast and others.
October 4-30, various venues, Brighton
2. The Extraordinary Story of Library Music, London
'Library music' is at the heart of some of this country's most recognisable and best-loved sounds: the rousing introduction to Grandstand, the eerie theme to Mastermind, the afternoon quirkiness of the Grange Hill opening. Made for TV and radio, library music is often brilliantly creative, and recorded in some of the world's finest studios. In recent years, it has become increasingly popular as an unsung slice of musical history. Join some of library music label KPM's star composers and their band for a night of this marvellous music.
October 6, British Library, London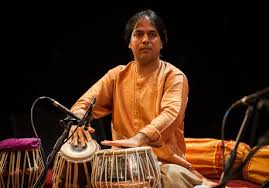 3. Darbar Festival, London
The legendary Darbar Festival brings the best of Indian classical music every year to London's Barbican. With breathtaking improvisation, masterful technical skill and transcendental rhythms, this year's festival features performances from Rupak Kulkarni, Meeta Pandit, Soumik Datta, Malladi Brothers, Ustad Wasifuddin Dagar, Sanju Sahai, Ustad Shahid Parvez, Parveen Sultana, and more.
October 25-28, Barbican, London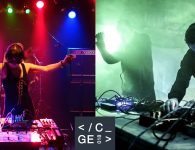 4. London Experimental Ensemble: Orbit, London
The 13-piece London Experimental Ensemble brings us Orbit, a groundbreaking new work which uses the Earth as an evolving graphical score viewed from the ISS. The projected view will be interpreted by overlapping groupings of the Ensemble over a performance lasting approximately 90 minutes – the period of one orbit of the ISS.
October 25, London Iklectik
5. Dronica, London
The East London festival of experimental music and sound art hosts live performances, visual arts, installations and workshops in the intimate space of an Elizabethan church in Stoke Newington. Recently announced appearances include Kate Carr, Ben Vince & Lucinda Chua, Tom White, Phil Maguire, Thomas Stone & Simone Salvatici, Dead Neanderthals, Ingrid Plum, Matawan, DVKA, Vera Spektor, and more.
October 26-27, The Old Church, London