1. Magnetic String Resonance, London
'What if you could play a note on the piano, and have it last forever?' This performance at Cafe Oto — one of the best venues in the UK for creative new music — hopes to find the answer. Contemporary pianist Xenia Pestova gives a one-of-a-kind performance with the Magnetic Resonator Piano (MRP), a new instrument designed by Andrew McPherson. With pieces from Pauline Oliveros, Alvin Lucier and John Young, Oto's resident piano will be completely transformed by electromagnets suspended above the strings, allowing the pianist to control resonance and crescendo in new and exciting ways.
March 5, Cafe Oto, Dalston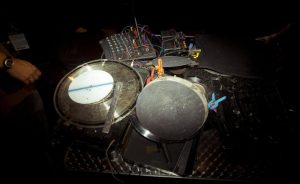 2. Audiograft, Oxford
Audiograft is a risk-taking festival of experimental music and sound art, returning to Oxford for its annual selection of performances, workshops and exhibitions. It promises glitches, drones, dismembered instruments, digital dystopias and even domestic noise — so, quite literally, the kitchen sink. The festival has a group exhibition at OVADA at its heart, which features work by Kathy Hinde, Simon Blackmore and Sarah Hughes, amongst others. Elsewhere, there are appearances from Anna Meredith, Linda Buckley, Jobina Tinnemans and many more.
 March 6-18, Various venues, Oxford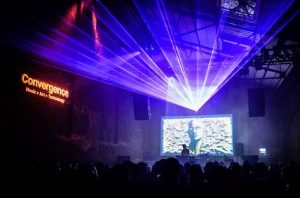 3. Convergence, London
One of the highlights of the contemporary music calendar, Convergence returns with its hugely varied programme of events taking place in venues across London. From a career-spanning concert from John Cale with the London Contemporary Orchestra (9 March) to an audiovisual performance from electronic composer Ben Frost at Heaven (16 March), Convergence brings together the most innovative personalities in contemporary music. Watch out especially for Rise of the Machines 2 at Village Underground (18 March) — an experimental/classical club night featuring a 30-piece orchestra, exploring the influence of computers and artificial intelligence on music.
From March 9, Various venues, London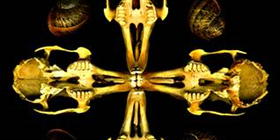 4. Listen to the Voice of Fire, Aberystwyth
This event of experimental, electronic and improvisational music sees the Welsh debut performance of Japanese musician Toshi Nakamura, who plays the no-input mixing board. Without an external audio input, the noises that the mixing board makes cannot be predicted, making for an exciting and unique listening experience. There's also further musical alchemy from improvising violinist Angharad Davies, electroacoustic composer Andrew Leslie Hooker and ambient feedback artists Our glassie Azoth.
March 10, Ceredigion Museum, Aberystwyth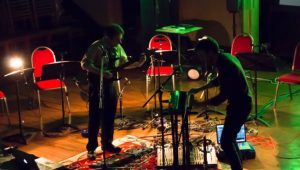 5. Open Circuit, Liverpool
This year's Open Circuit festival, celebrating experimental music and technology, opens with electroacoustic improvisation from Evan Parker's unit Rocket Science as well as a concert of American and British contemporary music from 10/10, the new music ensemble of the Royal Liverpool Philharmonic Orchestra. There's also a new installation by French artist and composer Gilbert Nuono, superstar cellist Jonathan Aasgaard, and a showcase of electronic music and audiovisual work. And, unbelievably, all these events are free.
March 10-14, University of Liverpool