By Sam Pryce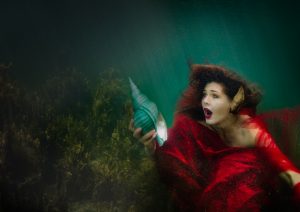 1.Halland: Opera & Vocal Festival, Sweden
The third edition of Halland Opera & Vocal Festival takes place this July in Halmstad and Laholm, with the theme 'People & Creatures'. In an international programme, leading artists and ensembles are presented in chamber concerts, intimate music dramas, performance art, and explorative sound experiments. MYRIAM, a headphone opera, transports its audience to a world of sound, touching upon the subjects of immortality, loneliness and the quest for eternal love. Ögonblick av Opera (Moments of Opera) is a completely improvised opera performance in which three singers and a pianist play out scenes suggested by the audience. And there's also 'Valerie's Voice', a piece for soprano and electric guitar inspired by the Scum Manifesto of Valerie Solanas.
July 5-7, Halmstad Halmstads Teater

2. International Body Music Festival, Ghana
This festival encompasses ten days of concerts, workshops and collaborations between international body percussion artists and musicians from Ghana. It was founded in 2008 by body music practitioner and Artistic Director Keith Terry, and this year is programmed with the help of Ghanaian ethnomusicology professor Dr Kofi Gbolonyo.
July 6-16, Dzodze various venues
internationalbodymusicfestival.com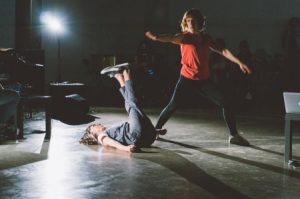 3. Improvisation Summit of Portland, USA
Featuring over 40 performers from Portland and beyond, the Improvisation Summit of Portland is a performance festival showcasing the best in creative, improvised and experimental music in collaboration with dance, film, and other art forms. Among the acts are Mark Dresser, Dana Reason Ensemble's Pauline Oliveros tribute, Helen Gilet, Bad Luck, This Saxophone Kills Fascists and others.
July 6-7, Portland Disjecta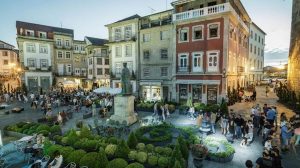 4. Jardins Efémeros, Portugal
Jardins Efémeros (Ephemeral Gardens) is a 'multidisciplinary cultural happening' organised in the town of Viseu, Portugal. This year's theme centres around the body and the five-day programme promises experimental music, audiovisual performances and workshops. Expect appearances from Felicia Atkinson, Cindytalk, Lucrecia Dalt, Group A, Nidia Minaj, Abul Mogard, ESG, Nastio Mosquito, JASSS, Budhaditya Chattopadhyay, and more.
July 6-10, Viseu various venues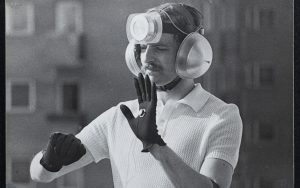 5. Through the Soundproof Curtain: The Polish Radio Experimental Studio, Germany
This exhibition is dedicated to the work of the Polish Radio Experimental Studio (PRES), founded in Warsaw in 1957. It developed from electroacoustic composition and tape music research into a vibrant hub for visual artists and designers, becoming a major platform for freedom of expression within the Eastern Bloc.
From 14 July, Karlsruhe ZKM