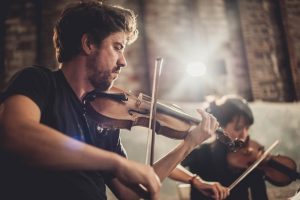 1.Phaedra Ensemble: Vox 06, London
Collaborative string quartet Phaedra Ensemble is known for exploring the spaces between classical, experimental and contemporary music, as well as other disciplines. In its Vox series of concerts, it investigates the medium of the human voice through a mixture of technology, tradition, and experimentation. This concert includes a new commission by Antonia Barnett-McIntosh alongside pieces by Jamie Hamilton, Kevin Volans, Neil Luck and Laurie Anderson.
July 5, London Truman Brewery
2. Tempting Failure 2018, Croydon
This biennial, international festival of performance art and noise brings together some of the most exciting artists and musicians from across the world. It's also spread across different venues in the South London area. Dale Cornish brings a unique sound work to the Croydon Council Chamber, for only five audience members at a time. Thomas & Devaki Music employ ancient Indian sound meditation techniques, exploring Sanskrit chants. Or you could swap your morning jog for a yoga session accompanied by drone, doomjazz, and dark ambient and gothic music.
July 9-22, various venues, Croydon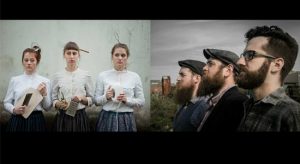 3. Sutari + Dead Rat Orchestra, on tour
Two of the world's most prominent avant-folk bands join together for a joint tour of the UK. Both are known not only for their approach to free-folk but also their use of unusual objects – meat cleavers, for instance – in their performances. This tour sees them musically exploring the cultural impact of European and Polish migration on Brexit Britain.
Colchester Arts Centre (10 July), Norwich Arts Centre (11 July), London secret location (12 July) Nottingham The Maze (13 July), Hull The New Adelphi Club (14 July), Leeds Polish Centre (15 July), Oxford Holywell Music Room (16 July)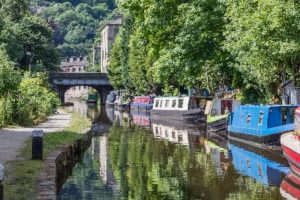 4. Experimental Yorkshire, Hebden Bridge
As part of Tor Fest, this all-dayer celebrates experimental music from Yorkshire, with improvisation and sound art thrown in. It's also a launch of a new compilation album compiled by New Zealand label End of the Alphabet Records and Vibracathedral Orchestra's Neil Campbell, packed with the county's underground sounds. On the line-up are Richard Youngs & John Clyde Evans, Ashtray Navigations, Guttersnipe, Bridget Hayden, Noel Meek & The Slowest Lift, Mel Delaney & Anna Peaker, Hawthonn and others.
July 21, Hebden Bridge Trades Club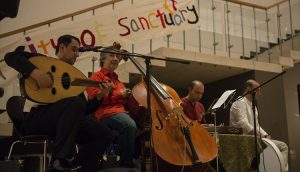 5. Thursday Lates, Manchester
Every Thursday night at 6-9pm, The Whitworth Gallery hosts an eclectic selection of late-night openings in which musicians and artists gather to give responses to the works in the main exhibition rooms. With live music, talks, performances, film screenings and artist interventions regularly on the bill, this is a great way to start your weekend early.
Every Thursday (6-9pm), Whitworth Art Gallery