By Sam Pryce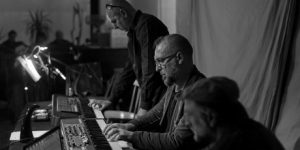 1.A L'ARME!, Germany
The renowned festival of avant-garde music and art returns with a four-day offering packed with performances, installations, talks and workshops. Norwegian composer Maja S. K. Ratkje makes an exclusive appearance with her piece for vocals and electronics on the opening night. UK electronic musician Mark Fell experiments with algorithmic and multi-channel music. Plus Bill Laswell's supergroup Method of Defiance will be joined by performance artist extraordinaire Laurie Anderson for an exclusive live headline show.
August 1-4,  Berlin Radialsystem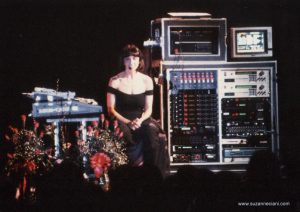 2. Ambient Church: Suzanne Ciani, USA
This series of experimental music events features, in August, the legendary electronic composer Suzanne Ciani performing in quadraphonic (spatial) sound, accompanied by live analog video from LA-based artists 
J.J. Stratford
 & 
Stephi Duckula
 and a 360-degree light show by NYC outfit 
Nitemind
.
August 3, Los Angeles First Congregational Church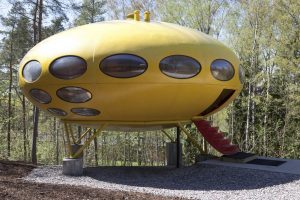 3. Mika Taanila: Plastic Heart, Finland
Finnish architect Matti Suuronen's (1933-2013) utopian plastic house called Futuro celebrates its 50th anniversary by inviting Mika Taanila to create a new artwork inspired by it. The result is Plastic Heart, a multi-channel sound installation using only authentic sounds associated with the plastic material from which the Futuro is constructed. The oval interior transforms the house into an echo chamber, immersing the visitor in the musical 'birth story' of the Futuro.
From August 17, Espoo Future House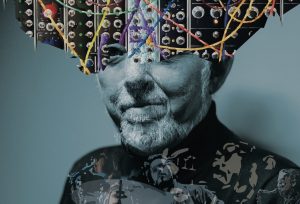 4. Summer Bummer, Belgium
This weekender of experimental, improvised and creative music unfolds in Antwerp, with The Founder Effect & J. Spaceman, Suicide/Blondie/Ramones producer Craig Leon playing Nommos, Limpe Fuchs, Joe McPhee/Mette Rasmussen/Dennis Tyfus, Alexander Hawkins/Tobias Delius/Eric Boeren and much more.
August 25-26, Antwerp De Studio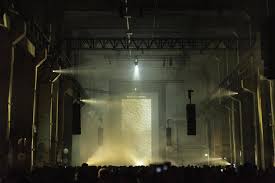 5. Berlin Atonal, Germany
The quintessential festival of experimental electronica, sonic and visual art returns with more than 100 acts across five days in the German capital. Audiovisual performances, installations, exhibition and more take place in Kraftwerk, a massive abandoned power plant in Berlin-Mitte. The extensive line-up includes such acts as Actress, Giant Swan, Lucrecia Dalt, Beatrice Dillon, Group A, Lanark Artefax, Veronica Vasicka, British Murder Boys, Alpha 606, Batu, Helena Hauff, Klara Lewis, Lena Willikens, Machine Woman, Object Blue, Optimo — and that's barely scratching the surface.
August 22-26, Berlin Kraftwerk