By Sam Pryce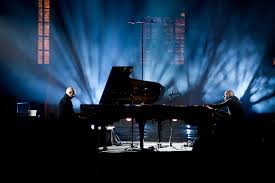 1. Rewire, Netherlands
This annual international festival of 'adventurous music' offers a programme of more than 100 concerts, interdisciplinary performances, workshops and screenings. These include a talk on the history of sound and music in the world of gaming; a screening of a documentary about influential avant-garde musician Tony Conrad (the composer who wanted to destroy composing); and, headlining, a rare collaboration between Detroit techno pioneer Jeff Mills and legendary Afrobeat drummer Tony Allen.
Various venues across The Hague, April 1-2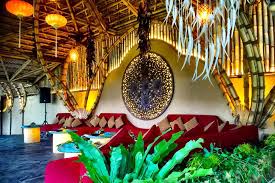 2. AncientFutures: NewEarth Festival, Bali
This five day event weaves together symposium, music, healing arts and gastronomy, all taking place in an idyllic setting, just outside Ubud, Bali.
Keliki Villa Akasha, Ubud, April 5-9
3. What Will Have Been
Three acrobats  are accompanied by a solo violinist in this new production from the contemporary circus troupe Circa, fusing together the music of Bach and Electronica.
Venues in in Sweden, April 11-23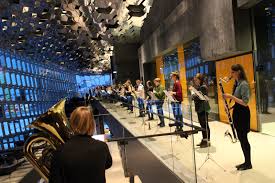 4. Tectonics, Iceland
Eight new works are performed at the annual festival of cutting-edge music, taking place, as usual, at Harpa, Reykjavik. Highlights include music by the film score composer Maria Huld Markan Sigfúsdóttir; and experimental composer Thrainn Hjalmarsson, known for developing the Thranophone, an electro-acoustic musical instrument that uses positive feedback from cavities.
Venues in Reykjavik, April 14-15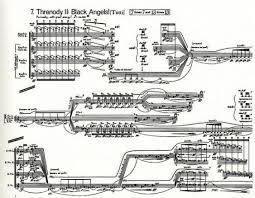 5. Black Angels, USA
In 1970, the American composer George Crumb wrote Black Angels, a piece that takes the spectator on a voyage from Departure (fall from grace), through Absence (spiritual annihilation) to Return (redemption) with the help of an arsenal of sounds: shouting, chanting, whistling, whispering, gongs, maracas. For this performance at Le Poisson Rouge, the piece is being reimagined as an immersive concert experience, combining live orchestral sounds, cinematic projections and aerial performance.
Le Poisson Rouge, New York, April 12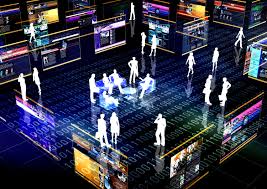 6. The Construction of Beauty: Music and Math, USA
The relationship between music and mathematics has evolved significantly over the years, from ancient numerical notation systems to our current digitalised world of computer algorithms and audio technology. In this talk by Johannes Goebel, the connection between these two mediums is tracked across Western history, asking whether their relationship has been intrinsic or something that has evolved with technological advancements. There is also an exhibition and workshop of music generated by computers, custom-built instruments and works by JS Bach played on pianos with different tuning systems.
Troy EMPAC, New York, April 19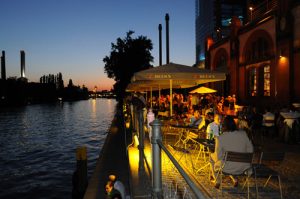 7. Improvising with Schubert, Germany
Taking Franz Schubert's Symphony No. 9 in C major as their starting point, twenty four musicians create an unusual concert experience featuring jazz, folklore and electro, but no conductor or sheet music.
Radialsystem V, Berlin, April 23-24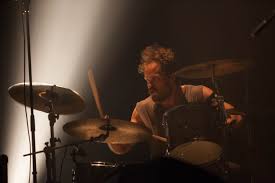 8. Donaufestival, Austria
Experimental collisions between art, performance and music abound this annual festival taking place around Krems in Lower Austria. Moor Mother offers her lo-fi rap/free jazz take on spoken word; artist Vika Kirchenbauer presents new music video works on gender and politics; and there's also subversive performance art from Tokyo industrial duo Group A.
Various venues across Krems, April 28-30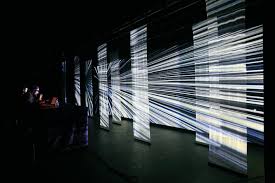 9. LEV Festival, Spain
LEV Festival is devoted to installations and events that unite electronic music with digital and visual art, displaying the audiovisual creations of musicians and artists from all over the world. Daniel Iregui's interactive installation Control No Control gives its visitors the chance to change the look and sound of the artwork through touch and movement. Elsewhere, digital artist Oscar Sol adapts his geometric abstractions to the music of Logos and John Beltran.
Various venues across Gijón, April 27-30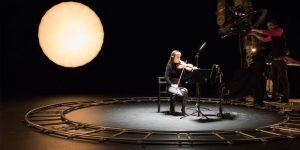 10. Susan Philipsz: Lost in Space, Sweden
Turner Prize-winning artist Susan Philipsz was originally recognised for her work in sculpture. But she has since turned her attention to sound and space for this solo exhibition. The principal artwork on display draws on an obscure Swedish space opera, Aniara (composed by Karl-Birger Blomdahl), which follows a giant spaceship on its wayward route to Mars and Venus, escaping the nuclear wasteland that Earth has become. Philipsz brings the story to life in the gallery in a combination of sound-art, film and sculpture.
Bonniers Konsthall, Stockholm, Throughout April