By Sam Pryce
1. Nothing and Everything: Seven Artists, 1947-1962, USA
A group exhibition exploring the relationship between visual artists and composers who lived in New York during the years following the Second World War – including Louise Bourgeois, John Cage, Morton Feldman and Joan Mitchell – and who pushed the boundaries of their respective mediums to the realms of abstraction. The exhibition features a selection of paintings, sculptures, musical scores and recordings, all centred around the relationship between silence and sound.
Hauser & Wirth, New York, throughout March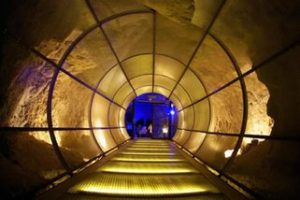 2. Elevate, Austria
Graz's annual interdisciplinary festival focuses on 'alternatives', and offers a programme combining political discourse with electronic music, art and literature. Highlights include a talk on Europe from Croatian philosopher Srećko Horvat, exploratory club music from Luke Vibert and Lena Willikens and live sets by ambient DJ Jon Hopkins and Norwegian artist Jenny Hval.
Various venues around Graz, March 1-5
3. Hui: Snow, Moon & Flower, The Netherlands
This Cryptic production, set to piano music, presents a series of overlapping choreographed moments inspired by female archetypes from across the ages. The director is Josh Armstrong, the choreographers are Iván Pérez Aviles and Ming-Lung Yang and the composer is Tan Dun.
Zuiderstrandtheater, Den Haag, March 4; Parkstad Limburg, Heerlen, March 8; Chasse Theater, Breda, March 10; De Oosterpoort, Groningen, March 13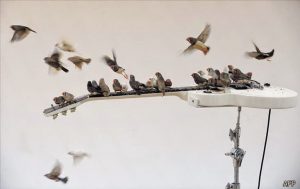 4. Céleste Boursier-Mougenot: From Here to Ear, Denmark
French artist and composer Céleste Boursier-Mougenot sees the musical potential in everything. In this installation, he takes over the exhibition hall in Copenhagen Contemporary, filling it with 88 zebra finches that flutter about and interact with bass and electric guitars and, plucking them with their claws or beaks, as visitors walk around the space. The result? An ambient concert unlike any other, without a beginning or an end.
Copenhagen Contemporary, until March 5
5. ZIMOUN: '605 Prepared DC-Motors, Cardboard Boxes', Italy
Known for his blending of sound art and spatial architecture, Swiss artist Zimoun takes over five separate rooms with kinetic sculptures built using simple materials – cardboard boxes, cotton wool, planks of wood – accompanied by mechanical systems that generate noise and sounds. This transforms the structures into unusual living organisms that tap out their own inimitable mechanical rhythms.
Modena Palazzina dei Giardini, Until March 5
6. Soundscapes, Czech Republic
The Orchestra Berg presents Hans Abrahamsen's Winternacht, a piece inspired by painting and literature; and Georg Haas's …Und… for ensemble and live electronics. With light design by Jan Komárek.
Czech Museum of Music, Prague, March 6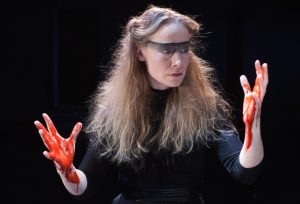 7. Concert for Lou, Denmark
This musical performance, written by Danish author Suzanne Brogger, is a tribute to Lou Andrea-Salomé (1861-1967), one of the first female psycho-analysts and a colourful figure who, though married, had a series of high calibre lovers and admirers, among them Freud, Nietzche and Rilke.
Republique, Copenhagen, until March 11
8. Borealis, Norway
The most adventurous listeners among you should head over to Bergen this month for this experimental music festival, celebrating music that 'falls between the gaps'. Thor Magnusson presents a late-night performance uniting live creative coding, free vocal improvisation and ancient Nordic literature. Artist-composer Jana Winderen leads a discussion with marine biologists about her 'aquasonic' research into the musical potential of fish and the sea. And Lawrence Lek and Oliver Coates premiere HELIOTONES – a work combining live choir, flute, cello and contrabass flute with a first-person perspective video game. All this and much more.
Venues around Bergen, March 8-12
 9. MaerzMusik Festival, Germany
This contemporary music festival focuses on various aspects of time, offering a broad range of orchestral and chamber music, media art and music theatre. This year's highlights include The Long Now, 30 hours non-stop of concerts, sound installations and live acts; a showcase of the unusual instruments invented by Walter Smetak in the 1960s and 1970s; and Jennifer Walshe's Everything is Important, a piece for string quartet, voice and film exploring ecological disaster and financial inequality.
Venues around Berlin, March 16-26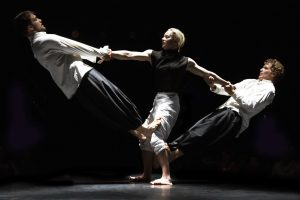 9. What Will Have Been, Belgium
A production combining acrobatics, electronica and the music of Bach. Circa, the Australian contemporary circus troupe, is accompanied onstage by a solo violinist.
Cultuur Centrum Bruges, March 25