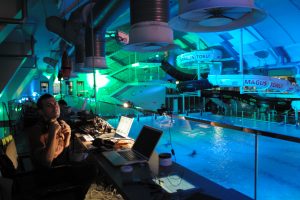 1. Wet Sounds, Australia
Dive into this series of underwater sound art installations by Joel Cahen. Wet Sounds is a deep listening and swimming experience, playing multi-channel electronic sounds above and below the water's surface. If you can't make it all the way down under, you could always visit Berlin's Liquidrom, with its warm salt-water pool through which downtempo electronica and world music are played to soothe you into a state of weightless bliss.
March 1-5, Aquatic Centre, Adelaide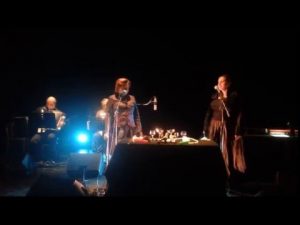 2. Kraak, Belgium
Kraak, the annual festival of adventurous and exploratory music, returns to take over the heart of Brussels for three days of concerts and performances. There's legendary trombonist and composer Peter Zummo (a key figure in the New York underground music scene in the 1970s and 80s), as well as sound synthesis and exotica from David Edren and improvised cello from Leila Bordreuil. Plus, SEF III offer up text-sound composition and electroacoustic collage.
March 2-4, Beursschouwburg, Brussels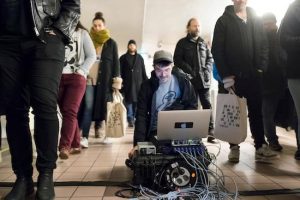 3. Borealis, Norway
Returning to occupy the city of Bergen, Borealis is a festival of modern composition; of music that falls between the gaps. Opening the festival are new works by Norwegian composers, a celebration of composer Laurence Crane by Oslo ensemble asamisimasa, as well as American composer/performer collective Ensemble Pamplemousse with a programme of musical absurdity accompanied by mechanical sound sculptures by artist Bryan Jacobs. Amongst the many delights of this festival's programme, there's a talk on film music, an experiment in noise, silence and space by visionary Austrian composer Peter Ablinger, and an opera for large ensemble and construction cranes by Natacha Diels.
March 7-11, Various venues, Bergen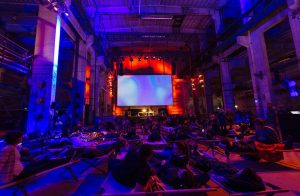 4. MaerzMusik, Germany
Berlin's MaerzMusik festival examines the relationship between music and time, with experimental sound art, talks, exhibitions, screenings and reading and listening groups taking place across ten days. The multi-faceted musical and artistic legacy of Afro-American composer Julian Eastman (1940-1990) is celebrated, with an exhibition and performances of his work, ranging from pieces for solo voice to sixteen electric guitars. There's also a scenic concert, Salim's Salon, that brings together musicians from Egypt, Cameroon, London and the Democratic Republic of Congo for a free improvisation set, mixing electronics with traditional Arabic and African music.
March 16-25, Various venues, Berlin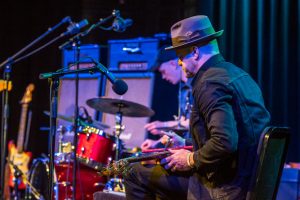 5. Big Ears, USA
Tennessee's Big Ears Festival is a dynamic, all-encompassing music festival interacting with other art forms such as film, performance and the visual arts. The impressive line-up includes legendary experimental vocalist Diamanda Galás, post-rock pioneers Godspeed You! Black Emperor, multi-instrumentalist Áine O'Dwyer, plus an audiovisual four-movement suite composed by Iceland's Anna Thorvaldsdottír and performed by the International Contemporary Ensemble.
March 22-25, Various venues, Knoxville, Tennessee