By Sam Pryce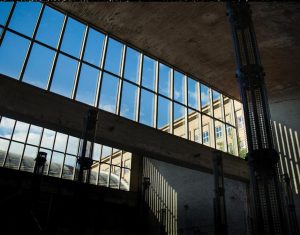 1. MONOM, Germany
A new experimental venue dedicated to spatial sound art is opening in Berlin at the start of the month, celebrating its launch with a series of unique and exciting events. Its Grand Opening promises four world premieres of sonic art, while its programme features performances from Croatian Amor, Helm, JG Biberkopf, Peter van Hoesen, Maxime Gordon, Paul Oomen and many more. The concert space is a one-of-a-kind immersive sound environment, with a permanent installation of the 4DSOUND system — a purpose-built sound sculpture immersing 'up to 350 people inside 48 state-of-the-art omnidirectional speakers suspended throughout the venue, extending to 9 powerful subs submerged beneath an acoustically transparent floor.'

Berlin Funkhaus—MONOM, December 1-14
2. Roulette: Fall Season, USA
Roulette, founded in 1978, is a long-standing venue for experimental music, providing a space for new and adventurous art, not only in music but in all disciplines. Their December programme includes a selection of events presenting contemporary music inspired by unlikely things. Ensemble SD perform, among other US premieres, Johannes Kreidler's concept piece Charts Music, inspired by the stock exchange (3 Dec). Jeremiah Cymerman, alongside others, performs his hypnotic 2017 piece Systema Munditotius inspired by the writings and theories of Swiss psychologist CG Jung (5 Dec). And, on the longest night of the year (21 Dec), Phill Niblock stages his annual Winter Solstice concert, consisting of six hours of acoustic and electronic music, mixed media and film in a live procession, charting the movement of the planet.
Roulette, New York, December 2-21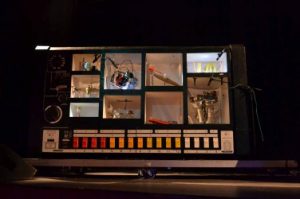 3. Shiny Toys, Germany
This one-day festival of sonic, visual and audiovisual adventures in art, promoting artists  crossing boundaries of sight and sound with analog and digital technologies. This year's programme includes appearances from New York composer/performance artist Charlemagne Palestine, French composer and experimental instrument maker Pierre Bastien (known for his mechanical music machines) and Swedish sound/performance artist Johannes Bergmark, who creates music from assorted junk: toys, tools, kitchen utensils and bizarre flea market finds.
Various venues in Mülheim An Der Ruhr, December 2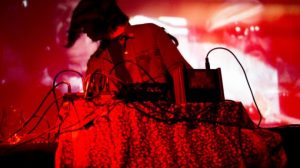 4. Haperende Mens, The Netherlands

Leaning towards experiments in goth, metal and post-industrial music, this festival of transgressive art, music and film presents a programme of 'spider, spit and broken bells'. For artists from the Netherlands, there's abstract electroacoustic audio-collages from Red Brut, atmospheric black metal from Turia, plus ambient sound art and field recording from Michel Banabila. Elsewhere, there's power-electronics from UK artists Naked, Giant Swan and Simon Crab (Bourbonese Qualk), as well as the bizarre Berlin-based Japanese duo Group A with their unique brand of experimental minimal electronics.
OCCII, Amsterdam, December 8-9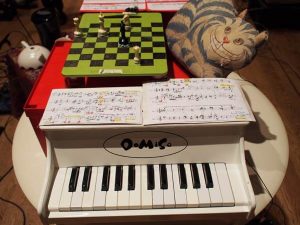 5. UnCaged Toy Piano Festival, USA
This is the fourth biennial celebration of the toy piano, and this year will also feature leading performances by the Robot Toy Piano of pieces written especially for the 'automatoy'. Nick Yulman fills an exhibition space with Song Installation, an array of digitally controlled mechanical instruments in an immersive listening environment. Also, there's a seminal performance of Terry Riley's minimalist masterpiece In C, performed entirely on toy pianos (you're even invited to bring your own!). Surely a toy to ask Santa for this year.
Various venues around New York City, December 8 & 13-14