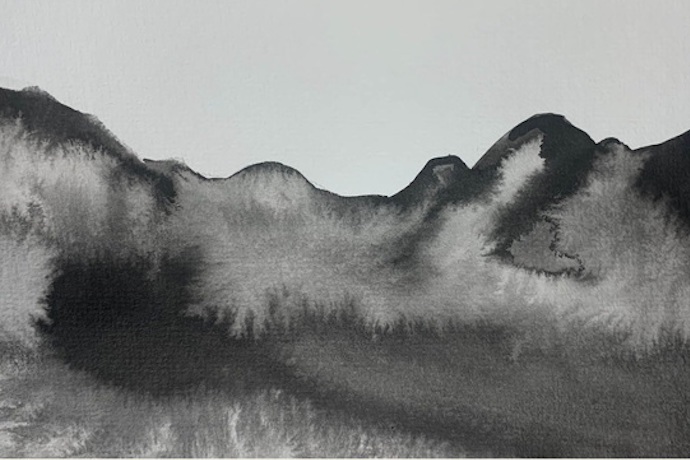 The Ligeti Quartet, formed in 2010, are champions of all things contemporary. They have commissioned multiple new works and supported a number of up-and-coming composers. Their most recent album Songbooks Vol.1, features two sets of songbooks by British composer Christian Mason, and a final track by Tanya Tagaq. The songs, which Mason has reinvented for string quartet, are based on Tuvan and Sardinian throat singing.
The Tuvan Songbook is made up of four movements and based on the indigenous tradition of Khöömii. Like other forms of throat singing Khöömii involves the bending of pitch, held drones and rich resonances. However, what makes these songs unique are the folktales of Mongolian horses that influence them. In Eki Attar, or 'The Best Steeds', Mason creates a foot-stamping celebration through his use of dancing jig-like melodies and slapping pizzicato. The fourth movement, Ezir-Kara, translates to 'Black Eagle'. According to Tuvan legend, Ezir-Kara was a horse with exceptional strength and speed, and Mason brings this tale to life through rich textures and galloping folk-like rhythms.
The infectious energy and extended techniques continue into the second songbook. However from its first note the Sardinian Songbook presents a new-found warmth. Inspired by the ancient Italian tradition of Cantu a tenore, resonance is at the heart of the next four songs. Tenores traditionally stand as close as possible to one another when performing. This allows them to lock in to each other's vibrations and produce audible overtones. This effect is recreated by the quartet through intense unison passages and ghostly harmonics.
The album closes with Sivunittinni, a gripping ten-minute work by Tanya Tagaq. Inspired by Katajjaq, a form of Inuit throat singing from Northern Canada, traditional string quartet textures are once again abandoned. The four players dig deeply into their strings, producing machine-like groans and crackles. Throughout this album the Ligeti Quartet maintain a sense of passion and determination. And their commitment to this final, somewhat aggressive work, immerses the listener in an exhilarating flurry of angular phrases and distorted pitch.