By Sam Pryce
1.The Night with Red Note Ensemble, Glasgow
The contemporary music ensemble performs music for flute, cello, percussion and electronics, featuring Michael Gordon's XY, David Fennessy's The Room is the Resonator, Kaija Saariaho's NohNoh; and Panayiotis Kokoras's Morphallaxis.
Hug and Pint, Glasgow, March 1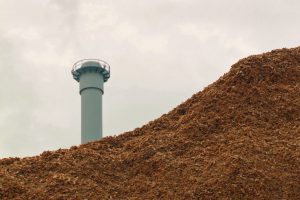 2. The Same Hillside, Glasgow
This audiovisual piece transports viewers to the remote area between Moffat and Abington, where three of Scotland's rivers, the Annan, Clyde and Tweed, begin. Using documentary video, audio field recordings and extensive interviews, artist fimmaker John Wallace has captured the experiences and memories of those living and working in the area in an attempt to explore the impact of modern lives on Scotland's resource heartland.
CCA, Glasgow, March 3-4
3. Alan Courtis: Music and People with Learning (Dis)Ability, London
Argentinian guitarist and improviser Alan Courtis has always been an advocate of the idea that musical ability and classical technique are not wholly necessary in being 'able' to make music. Whether in his own experimental compositions or in his work as a music specialist with the developmentally disabled, Courtis draws out the pure expressionism that music can offer us. In this event, he delivers a lecture for people with disabilities interested in developing as musicians, followed by a performance.
The Gate Arts Centre, London, March 8
thegateartscentre.blogspot.com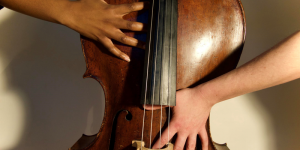 4. The Girl Behind the Glass, Birmingham
One in three women experiencing sexual assault; this piece takes on the gritty matter of sexual assault recovery. A female trio of two singer-actors and a cellist explore the subject through live music, movement and drama.
Hexagon Theatre, Mac Birmingham, March 15
5. [Modern Ritual], London
A new regular night of live performances from artists and composers exploring ideas of ritual through music and words, evoking landscapes both real and fictional. Premiering new works alongside live improvisation, the inaugural concert features a solo set by overbow fiddle and double recorder player Laura Cannell, Jennifer Lucy Allan's unusual talk/performance 'Foulis's Daughter: A short history of the foghorn in 30 interrupted acts' and Charles Hayward's '30 Minute Snare Drum Roll', in which he takes a rudimental drum technique and, in extending it over time, uncovers its mesmeric ability to fluctuate and undulate as a sound.
Café Oto, London, March 17
6. Scope Plus, Huddersfield
An all-day event showcasing the broad and continually evolving spectrum of what live electronic music can do. Includes workshops on creative coding and music production, sound and art installations and special performances from experimental grime artist Visionist and Milanese guitarist and ambient composer Giuseppe Ielasi.
Huddersfield Bates Mill,  March 18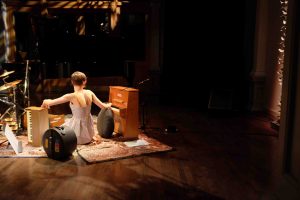 7. Non-Piano, London
The pianist Xenia Pestova plays every keyboard instrument under the sun apart from the piano. Expect music for two aerospace engineers with prepared piano and live electronics; Indian harmonium and drones; toy piano and world premieres from participants of the London Toy Piano Composition Workshop.
Iklectik, London, March 18
8. Convergence, London
Since its inception in 2014, this city-wide festival has provided a platform for the most unusual and ground-breaking artists and projects, uniting art, music and technology. This year's programme includes a collaboration between electronic pioneers Radiophonic Workshop and renowned DJ Andrew Weatherall, a performance of the seminal minimalist album 'E2-E4' by influential German composer Manuel Göttsching and a concert from American drone metal maestros Sun O))).
Various venues around London, 21-25 March
9. Rizwan-Muazzam Qawwali, UK Tour
Nusrat Fateh Ali Khan, who died in 1997, was a legendary pioneer of 'qawwali' – a spellbinding form of devotional music popular in South Asia and passed down through centuries of Sufi tradition. Thanks to Khan's nephews Rizwan and Muazzam, the legacy lives on in this series of concerts taking place in venues across the UK.
Luton Library Theatre (22 March), Bristol St George's Church (23 March), Leeds Howard Assembly Room (25 March), Gateshead The Sage (26 March), London Barbican (27 March), Birmingham Town Hall (30 March)
10. Ensemble Entropy, London
The Ensemble Entropy return to Iklectik for their second gig, performing alongside the free improvisation pianist Matthew Bourne. The programme includes a solo set from Bourne alongside new works by Carol J Jones, Lola de la Mata and James B Wilson.
Iklektic, London, March 25