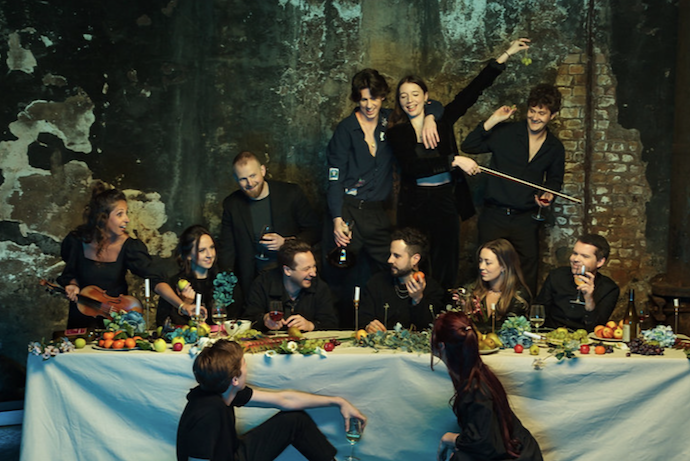 St Martin-in-the-Fields
By Jonty Watt
As excited people stuffed themselves into uncomfortable pews and switched off their phones in anticipation, I found myself contemplating the dialogue between old and new. To 'recompose' a work of such towering stature as Vivaldi's Four Seasons is to take a risk. Max Richter, the composer responsible, had to navigate the accusations of taking too much liberty with the source material and cheaply cashing in on Vivaldi's fame. Performers of Richter's piece run the same risk. Facing this task was the 12 Ensemble, a London-based collective of chamber musicians who, since their founding in 2012, have made a name for themselves through their wide-ranging collaborations and explorative approach to programming.
The 12 Ensemble style themselves as an entirely unconducted group, and this lent an intensity to their performance which was sustained throughout. The score's subtle but persistent rhythmic challenges did not trouble the musicians, who executed speed-ups, slow-downs and complex cross-rhythms with mystifying togetherness. Particularly exciting were the sections where practically every musician is given something different to do, as in 'Autumn 3'. At these junctures, we witnessed the 'ensemble of soloists' effect in full force, a dazzling balance of individual virtuosity and collective music-making. The excitement in the room was palpable.
Consistently exquisite was the violin playing of leader Eloisa-Fleur Thom, who did not put a finger wrong all evening. Her delicate but assured tone soared above the rich texture, while simultaneously keeping it grounded. In a work that depends so much on character, Thom was as vivid a leader as could be hoped for.
In light of the 12 Ensemble's obvious class, then, I found myself disappointed that they did not take more risks. Secure but unchallenging tempi were taken throughout, and the ensemble always opted for a refined and blended sound. Remember that this is Vivaldi re-composed; could a group as talented as the 12 Ensemble not have navigated the score with a little more daring?
The Four Seasons was followed by the shorter On the Nature of Daylight, another of Richter's blockbuster hits. I mean this quite literally, for it has been used in an extraordinary range of visual media, including Arrival (2016), The Handmaid's Tale (2021) and The Last of Us (2023). Its addition to the programme, however, felt unnecessary. Richter's Four Seasons is a complete work in its musical and emotional scope. On the Nature of Daylight thus felt like a rather strange encore for the soloist, whose playing nevertheless breathed life into an otherwise inert finale.