By Sam Pryce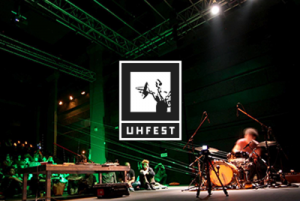 1.UH Fest, Hungary
Hungary's UH Festival dedicates its diverse programme of events to adventurous experiments in music. Taking over Budapest for the first week of October, UH will host a talk and performance from Thailand's transgender noise artist Tara Transitory (aka One Man Nation), electronic jamming from the Triste Ensemble, as well as performances from the audiovisual intermedia artists My Cat Is An Alien and Hungarian composer Nagy Ákos, who brings his research into rhythm and tone synthesis.
Various venues in Budapest, October 1-8

2. Out.Fest, Portugal
The annual experimental music festival Out.Fest lives up to its name with its array of out-there sound art and performance. Politically-charged post-punk comes from Cleveland's Pere Ubu; adventures in electroacoustic sound and visual art are presented by Nocturnal Emissions. Plus there's a special appearance from the collective of avant-garde experimentalists, This is Not This Heat.
Various venues in Barreiro, October 4-7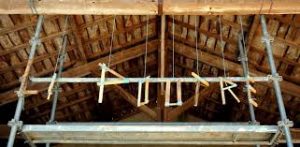 3. Riverrun, France
Taking its title from the opening line of James Joyce's modernist fever dream Finnegans Wake, this festival features performances and new compositions written for everything, from instruments and voices to everyday objects. It features Peter Ablinger, Jean-Luc Guionnet, Philip Glass, Eliane Radigue, and more.
Albi GMEA Centre National de Creation Musicale, October 5-8
4. Skanu Mežs, Latvia
The fifteenth edition of Latvia's polystylistic programme of experimental musicians and performers also includes a free-to-enter exhibition devoted to sound and audiovisual art. Hosting electroacoustic compositions, experimental electronica and music at the intersection of improvisation and sound art, Skanu Mežs this year celebrates Nordic women in experimental music with its special series of concerts, as well as an extensive programme of noise music from the likes of Pharmakon and Merzbow, plus workshops led by jazz musician Roscoe Mitchell and Scottish composer James Dillon.
Various venues in Riga, October  6, 13 & 14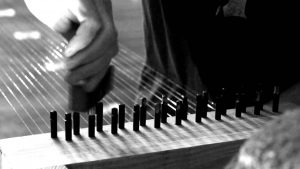 5. Ellen Fullman + Konrad Sprenger, Germany
Here's a rare opportunity to see American sound artist Ellen Fullman present her latest self-designed Long String instrument, in performance in a Berlin church. On the same night, Ellen Fullman will play her duo with Berlin-based long time collaborator Jörg Hiller (aka Konrad Sprenger) on computer-controlled multichannel electric guitar.
Villa Elisabeth, Berlin, October 7