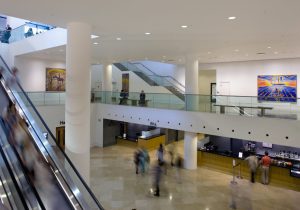 1. Time Unwrapped, London
What does music have to tell us about time? Running throughout 2018, Time Unwrapped gives fifty different answers to this question, with its series of concerts, talks and performances from international artists, writers and musicians, centred around the relationship between sound, music and time. New York's avant-garde composer William Basinski presents a new work, On Time Out of Time, incorporating samples, drones and loops (7 Jan). Composer Martin Suckling and poet Francis Leviston collaborate with the Aurora Orchestra on new works inspired by the work of Schubert and Emily Dickinson (12 Jan). There's also a Bach cantata as interpreted by experimental physics (14 Jan), Simon Fell's panoramic 100-year history of jazz (19 Jan) and the Colin Currie Group's performance of a selection of Steve Reich pieces (20 Jan).
Kings Place, London, Throughout January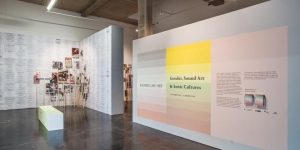 2. Sounds Like Her, Nottingham
Sounds Like Her is an exhibition of contemporary sound art from seven female artists from diverse cultures. Ain Bailey's The Pitch Sisters (2012) questions gender ideals in its exploration of the 'preferred pitch' of a female voice within an immersive multi-channel sound installation. Meanwhile, Sonia Boyce presents a new commission that adds to her Devotional series — a 30-year archive dedicated to black female singers performing in the UK. Sound artist Elsa M'bala and painter Madeleine Mbida, both originally from Cameroon, present interpretations of Bikutsi, a traditionally female genre of African music. Plus, there's a video installation by Magda Stawarska-Beavan, musical drawings by the deaf artist Christine Sun Kim and a new work from Linda O'Keeffe inspired by the sounds caused by new power-generating technologies in China and their impact upon locals.
New Art Exchange, Nottingham, Until January 3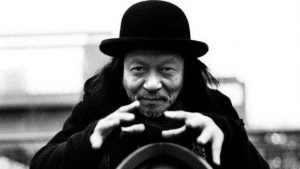 3. Damo Suzuki's Network, Across UK
Can was one of the most influential bands of the Krautrock movement, combining jazz, avant-garde and world music and releasing a string of legendary experimental rock albums like Ege Bamyasi (1972) and Tago Mago (1971). Now, Can's former vocalist Damo Suzuki is on a never-ending world tour he calls Network, in which he performs a completely improvised concert with a collective of local musicians.
Brighton Komedia (Jan 10); London Jazz Cafe (Jan11 ); Hastings Printworks (Jan 13)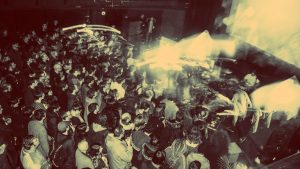 4. New Year / New Noise 5, Bristol
Over two days, New Year / New Noise 5 will take over Bristol's Brunswick Club, presenting a line-up of fresh new music, art and noise. Howling Owl Records has been running this event since 2014, serving up the very best (and noisiest) music that pushes the boundaries of electronic music. The acts include experimental rap artist Moor Mother, industrial techno outfit Giant Swan and Bristolian electronic musician Vessel, plus many more.
The Brunswick Club, Bristol, January 12-13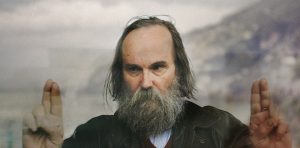 5. Lubomyr Melnyk, London
Ukrainian composer and pianist Lubomyr Melnyk is known for pioneering his own style of Continuous Piano Music. It's hypnotic and lusciously minimalist yet immensely challenging to perform. Influenced by the minimalist movement in the early 1970s, Melnyk practises his own distinctive musical language on the piano, sustaining a continuous stream of sound. Known as one the world's fastest concert pianists, Melnyk is surely not one to miss, featuring support from fellow ivory-tickler James Heather.
Jazz Cafe, London, January 17