By Sam Pryce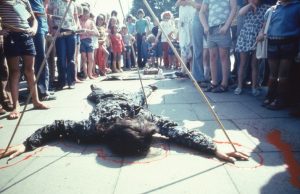 1. COUM Transmissions, Hull
Founded in Hull during the late 1960s, COUM Transmissions was a collective whose work – across art, music and performance – set out to challenge, shock and subvert conventions. They soon evolved into Throbbing Gristle and gave birth to the ear-shredding genre of 'industrial music'. Now, as part of Hull UK City of Culture 2017, the Humber Street Gallery presents materials from the personal archives of band-members and artists Cosey Fanni Tutti and Genesis Breyer P-Orridge, along with a series of live events, curated by the alternative music magazine The Quietus.
Humber Street Gallery, Hull, from February 3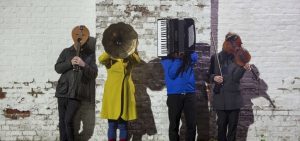 2. Profound Sound, Folkestone
Up for a more eclectic kind of weekender? This festival programme explores traditional forms of music as well as the fringes of sound art, encompassing song and instrumental performance, spoken word, radio broadcasts, sound installations, opera, jazz, electroacoustic and film. Highlights include a high-octane mash-up of Mozart, opera and sci-fi in Mozart vs. Machine, as well as improvisation from the experimental trumpeter Nate Wooley and and a performance from the inventive electronicist Leafcutter John.
Various venues around Folkestone, Kent, February 3-5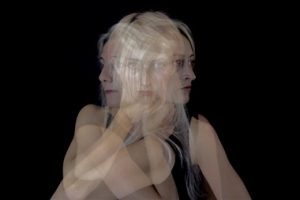 3. Rituals to Mould Her With, London
The twin composers Effy and Litha Efthymiou fuse music for harpsichord, electronics, percussion and found objects with theatre and movement in a conceptual multimedia stage work inspired by the ritual celebrations of the Virgin Mary in early-medieval Spain.
Kings Place, London, February 5
4. The Swarm, London
The Quorum presents an immersive opera and sound project about a honeybee swarm, migrating through a city with their queen after she is deposed by her daughter and forced to leave the hive. Part of VAULT Festival in Waterloo, it features an all female choir accompanied by a soundscape representing the urban environment.
The Vaults, London Waterloo, February 8-12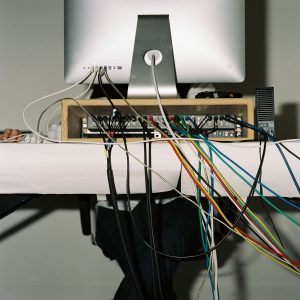 5. All Channels Open, Cambridge
The gallery's first exhibition of the year brings together the works of 2016's artists-in-residence, all of whom incorporate music and sound into their artworks. As you walk around the exhibition, audio works are sequenced into a durational programme and even the lighting in the gallery space is dictated by the art works. Among them is a new work from Beatrice Dillon and Florence Peake, using state-of-the-art wearable technology to find new connections between sound and the body and Evan Ifekoya's radio play This Catalog of Poses, presented as a sound-based installation with sculptural elements.
Wysing Arts Centre, Cambridge, from 11 February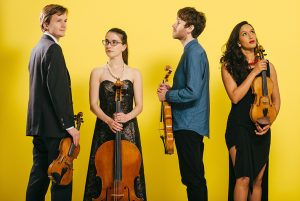 6. Melodicles, London
The Ligeti Quartet, an ensemble devoted to presenting innovative new music, performs works reaching beyond the Western classical Tradition. Among them is Christian Mason's Tuvan Songbook, a piece based on the tradition of overtone singing; and Fodé Lassana Diabaté's Sunjata's Time, which depicts Sunjata Keita, the warrior prince and founder of the Malian Empire.
Kings Place, London, February 17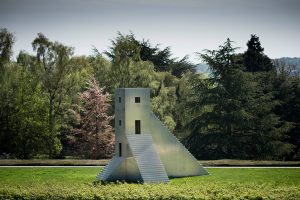 7. James Webb: We Listen For The Future, Yorkshire
The South African sound artist James Webb brings this solo exhibition of four sound installations to the Yorkshire Sculpture Park. It includes his 2016 work Untitled (with the Sound of its Own Making) and All that is Unknown, which comprises a pair of speakers separated by the length of a room, playing the sound of heartbeats at the threshold of audibility.
Yorkshire Sculpture Park, Yorkshire, until February 26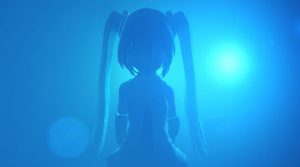 8. Still Be Here with Hatsune Miku, London
Arguably, all popstars are created, but not quite to the same extent as Hatsune Miku. Starting out as a computer program created by Japanese developers, Miku soon transformed into a full-blown virtual popstar and cyber celebrity, selling out stadiums with hit singles worldwide. She comes to the Barbican in Still Be Here – a virtual reality experience conceptualised by artist Mari Matsutoya. In the context of a 3D-projected concert, we are invited to think about the commodification of the female body and the role of 'the popstar' in contemporary society.
Barbican Centre, London, February 26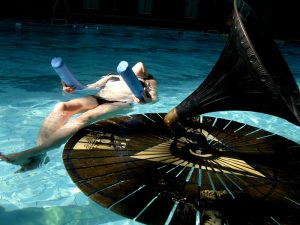 9. Wet Sounds, London
Swimmers listen to music above and under water in Wet Sounds, the performance series founded by the experimental sound artist Joel Cahen. At this concert, taking place at Ironmongers Row Baths, there's an additional twist in the form of an underwater dance performance from Louis Clement Da Costa.
Ironmongers Row Baths, London February 26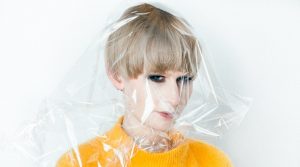 10. Jenny Hval, London
The Norwegian artist and writer, known for her incorporation of poetry, prose, performance and film into her music, performs excerpts from her new album Blood Bitch. 
RichMix, London, February 28