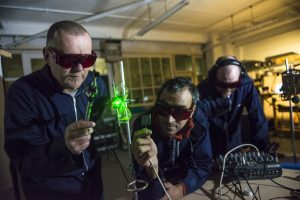 1. The Sounds of Time, Merseyside
The Owl Project, a collective of collaborative artists, have teamed up with the Prescot Museum in Merseyside to create an exhibition combining sound, art and sculpture, centred around the theme of clockwork. The Sounds of Time combines clock parts with wood, glass and electronics, creating music-making sculptural pieces that reflect timepieces through the ages. The Owl Project's Simon Blackmore, speaking to Open Culture, said: 'We've used laser technology to isolate individual sounds from clocks and timepieces – like the sound of a single gear turning, the sound of water moving through an ancient water clock and even the sound a quartz crystal makes, which is usually inaudible to humans. […] When people visit the museum this winter they will not only be able to see but also hear the pieces in our exhibition. I hope it will make people look at familiar objects in a new way as we reveal new sounds within old objects.'
Prescot Museum, From December 1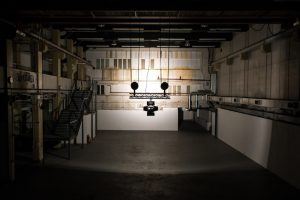 2. London Contemporary Music Festival, London
The capital's most adventurous contemporary music festival returns for its sixth incarnation, promising a week packed with interdisciplinary events and new commissions, from the experimental and the electronic to punk and afrofuturism (and everything in between). Among its highlights, there's radical vocal experimentation from Joan La Barbara and Elaine Mitchener, unheard pieces and new commissions performed and premiered by resident ensemble Apartment House, plus an epic seven-hour musical opening from acclaimed Icelandic artist Ragnar Kjartansson.
Ambika P3, December 3-10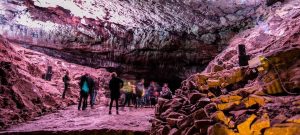 3. Beatrice Dillon's Taut Line, London
Located beneath Somerset House's picturesque courtyard, an underground tunnel (known as the Deadhouse) will host the latest multichannel sound installation from electronic composer-producer Beatrice Dillon. Using alternating and interlocking sine sound waves, Taut Line capitalises on the unique acoustics of the tunnel to create an unusual (and very loud) listening experience, where you can physically walk through sound.
Somerset House Studios, The Deadhouse, December 7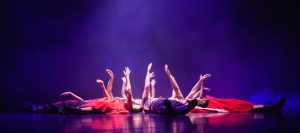 4. Unsound Dislocation, London
One of the world's most adventurous music festivals, Unsound brings its feats of sonic exploration to the Barbican for one night only, showing three commissions and premieres focused on the themes of dislocation. NIVHEK & MFO present After its own death, a minimalist work created in the isolated landscape of Murmansk in the Russian Arctic. The Caretaker, currently pursuing his six-album project on dementia, draws on his strange record collection of 78s to create music 'searching through memory and time', accompanied by visuals from Weirdcore and Ivan Seal. Closing the show is a collaborative ambient piece, Soft Power, in which London electronic musician felicita works with the traditional folk dancers of Poland's Śląsk Song and Dance Ensemble.
Barbican Centre, December 8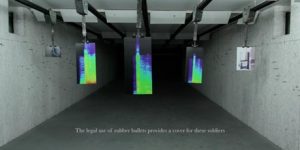 5. From Ear To Ear To Eye, Nottingham
Bringing together installations, sculptures, films, photographs, sound works, performances and archives, From Ear To Ear To Eye is an exhibition exploring sound, acoustics and music around the Arab World. With 17 artists on show, the exhibition focuses on themes of listening and translation, of history and experience, and how these are grounded in music and sound.
Nottingham Contemporary, From December 16