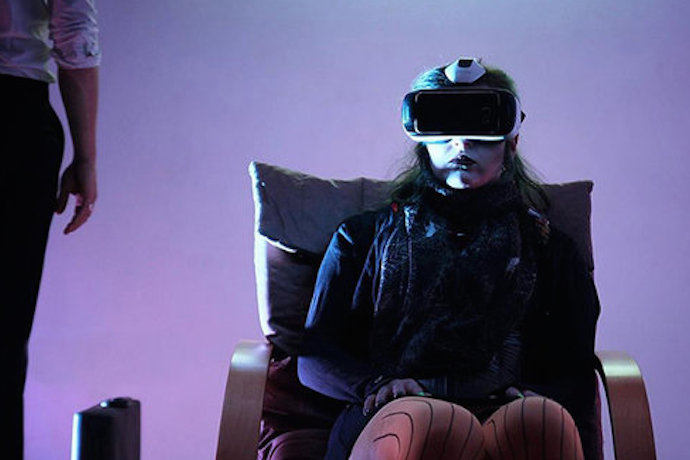 By Jonny Venvell
Next week London plays host to the world's largest festival of multi-sensory arts and practice. Lawyers, eye surgeons, chefs, perfumers and artists from far and wide will be pulling together their academic papers, exhibitions, and multi-sensory concoctions all in aid of promoting the benefits of sensory celebration and awareness. Or, as the festival slogan puts it, 'bringing London to its senses'. 
I recently met up with Steph Singer, composer and founder of the festival. 'Everyone's asleep!', she told me, gesturing at the people sitting at nearby tables, 'art and culture need to progress in a way that allows people to feel active not asleep, connected rather than isolated.' She went on to explain that the festival developed out of the realisation that many different people across different scientific and artistic disciples were exploring this idea – some referring to it as crossmodalism, others embodiment and sensory practice: that any progression in the arts and sciences needs to take into account a more sophisticated and integrated view of our bodily senses. 
I asked her to recommend a few choice picks from the festival. So here you have it – a prescription of cultural stimulants, so you too can be brought to your senses… 
This is the beating heart of the festival, an idea-collider for all things sensorial. From 3pm – 9pm on Friday, Senate House will welcome a host of interdisciplinary practitioners and artists to lead discussions and exhibitions all aimed at demonstrating and interrogating how sensory practice is capable 'of building greater connection to the world, our environment, the people around us and ourselves'.
Highlights include talks on experiential dining and the relationship between tactile art and blindness, an exhibition which allows you to 'hear inside your own body', and a panel discussion on how to overcome scent fatigue. 
If you can't make the Friday, the festivities will be transplanted to the The Trampery in Old Street, where the Open Senses Hub will be providing a locus point for further discussions and experiences throughout the weekend. 
Headed up by Crossmodalism, an eclectic community of entrepreneurs, scientists and artists joined by an infectious enthusiasm for all things interdisciplinary, this smorgasbord of cultural happenings was inspired by the hedonistic cabarets of early 20th century dadaism.
Based throughout the festival weekend at the Platform in Southwark, the acts in the cabaret range from synaesthetic action painting, to a perfume concert, to silent ethical porn, to a performance of Stockhausen's vocal ritual STIMMUNG. As with the symposium, tickets can be bought for individual events or for entry into the full weekend's events. Grab them here. 
She's too modest to suggest it, but my personal recommendation would be Singer's own project, Bittersuite. At these unconventional classical music concerts, audiences are blindfolded and taken on multisensory journeys as they listen to the piece of music.
In Bittersuite's latest incarnation, Tapestries, you'll experience Janácek's String Quartet No.1 reworked by a contemporary composer, accompanied by new poetry, gourmet tastes, bespoke scents and touch-based choreography. 
It's almost sold out, so act fast if you want to grab a ticket. 

The Open Senses festival runs from May 19-21.