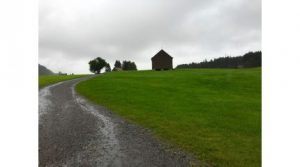 By Sam Pryce
1.Klang-Moor-Schopfe,  Switzerland
Taking place amongst the hills and marshes of Gais, a picturesque village in rural Switzerland, this exhibition of new sound installations will be shown in nine functioning barns, each responding and contributing to the landscape in their own way. The artists include Jason Kahn, Norbert Möslang, Norient, Wolfgang Voigt and others.
Gais, Appenzell, Switzerland, September 1-10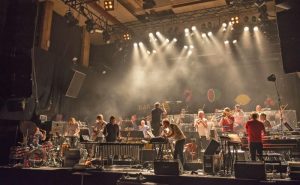 2. Ultima, Norway
This diverse festival of contemporary, experimental and cutting-edge music is on  show at venues across the city of Oslo – including the city's newest art space Sentralen. With over 50 events across 10 days, Ultima's programme includes: Thora Dolven Balke's radio and sonic artwork inspired by breathing and the human heartbeat; a one-of-a-kind concert from 85 year-old pioneer of electronic music Éliane Radigue; plus, the latest immersive, multi-channel sound installation from Jana Winderen: Rats – Secret Soundscapes of the City.
Various locations around Oslo, September 7-16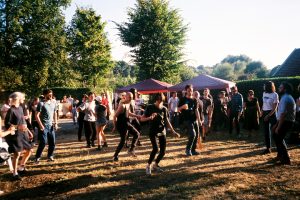 3. Meakusma, Belgium
This Belgian music festival boasts a programme of DJs, electronic and experimental musicians pushing the boundaries, as well as sound installations and lectures. DJ Stingray pushes the boundaries of contemporary techno with his unique and experimental style. Jace Clayton presents The Julian Eastman Memorial Dinner – a sonic exploration for twin pianos, electronics and voice, written as a homage to the legacy of mercurial gay African-American composer Julian Eastman. Plus, there's musician and author David Toop, experimental DJ Ben UFO and genre-blending artist Mary Ocher.
Kulturzentrum Alter Schlachthof Eupen, September 8-10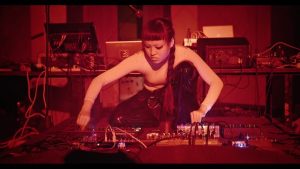 4. The Speaker, Germany
The Speaker is a new collaborative composition for vocalists, mobile speakers and vibrating surfaces, created by Valerio Tricoli, Werner Dafeldecker and Pan Daijing. It can be seen as an actualised performance of the 'musique concrète' movement, which experimented with recordings and acoustics. With its complex blend of live recording and acoustic arrangements, a dynamic and constantly changing piece will be created, complemented by the environment of Berlin's St. Elisabeth Church.
St. Elisabeth Kirche, Berlin, September 16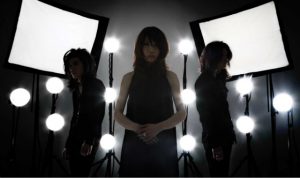 5. Festival Aural, Mexico
The sixth edition of this Mexican experimental music festival includes appearances from Canadian collective Godspeed You! Black Emperor, jazz legend Roscoe Mitchell with the Art Ensemble of Chicago, multimedia composer Philip Jeck, noise rock duo Lightning Bolt, plus Body/Head – an electric guitar duo composed of Bill Nace and Sonic Youth's Kim Gordon.
Various venues around Mexico City, September 20-24