By Sam Pryce
1. Borough New Music: Series 2, London
Be sure to keep your Tuesday lunchtimes free for Borough New Music's second series of free concerts of new and contemporary music throughout October. Putting emerging composers and world premieres alongside works by the likes of Thomas Adès and György Ligeti, each performance takes place at 1pm in St. George the Martyr Church, just opposite Borough Tube station. The first of these, on the 3rd October, sees pianist José Menor perform world premieres of pieces by Sam Hayden and Tomas Peire Serrate, alongside works by Patrick Nunn and Ligeti.
St George the Martyr Church, Borough High Street, every Tuesday in October 2017,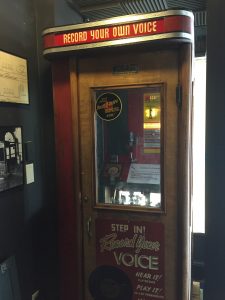 2. Listen: 140 Years of Recorded Sound, London
Part of a Season of Sound, celebrating the British Library's audio archive, this free exhibition dives into the recorded sound and noise of the last 140 years to observe their significance since the phonograph was invented in 1877. It includes listening booths accessing an eclectic array of rare sounds from the archive, a signed disc of James Joyce's reading of Ulysses as well as a complete set of playable stamps issued in Bhutan. There's also a specially-commissioned sound installation by composer Aleks Kolkowski.
British Library, from October 6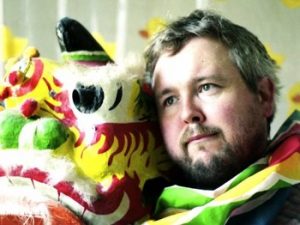 3. Off // Kilter, Cardiff
As part of Cardiff's Swn Festival, Off // Kilter gives audiences the chance to take part in several diverse musical experiences located in different spaces around the Royal Welsh College. Tyneside troubadour Richard Dawson brings his idiosyncratic brand of raw medieval folksong to the mix. There's experimental electronica from duo Cotton Wolf and a theatrical performance from Ed Dowie.
Royal Welsh College of Music and Drama, Cardiff, October 7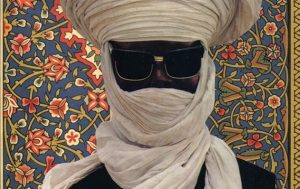 4. Tusk Festival, Gateshead
Tusk Festival promises 'three days of unclassifiable musical genius' in a programme incorporating not just music but film screenings, talks, workshops, exhibitions and more. Newcastle's Drone Ensemble open the festival with their 'grand and earth-shifting slo-mo fanfare' of deep low-frequency drones, emanating from instruments they have designed and built themselves. Hans Grusel's Krankenkabinet make demented Moog noise while dressed as wooden monsters. And headlining the festival is an extremely rare performance from the enigmatic Nurse With Wound, a genuinely indefinable 'band' somewhere between experimental and downright noisy.
The Sage, Gateshead, October 13-15
5. Sonica, Glasgow
Across eleven days this autumn, Sonica, the biennial festival of world-class visual sonic arts, returns to Glasgow, showcasing emerging British talent as well as international artists from fourteen countries spanning five continents. Experimental electronic musician Paul Jebanasam teams up with Netherlands visual artist Tarik Barri in Continuum. Japan's Nelo Akamatsu uses vortexes formed in glass beakers of water to create a visual-sonic art experience. And Denmark's Between Music present their otherworldly performance of music underwater, Aquasonic, in which five musicians are submerged in vast, glowing water tanks, employing custom-designed instruments and vocal techniques developed for the aquatic environment.
Various venues across Glasgow, from 26 October