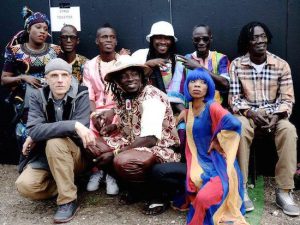 1. Counterflows, Glasgow
For 'radical, off-stream and experimental' music, you could do worse than turning up to Glasgow's Counterflows, with its eclectic mix of happenings, discussions, commissions and collaborations. It brings together local and international artists, from the DIY underground, the online community, and beyond, in venues across the city, from churches to community centres. Welsh radical harpist and sound explorer Rhodri Davies presents a new and ambitious work 'Transversal Time', with electronics, vocals and zither. Meanwhile, Polish underground vocal duo Zywizna reinvent traditional folk songs in a new experimental context. There's also evocative solo piano from Eva-Maria Houben and a collaboration between 'found lyrics' compiler Sue Tompkins and electronic artist Russell Haswell.
April 5-8, Various venues around Glasgow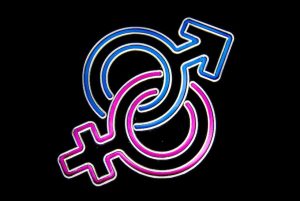 2. The Gender Agenda, London
Here's a concert piece like no other. Alongside the London Sinfonietta, Philip Venables's The Gender Agenda will turn the Queen Elizabeth Hall into a gameshow, with its audience as the contestants. With challenges, obstacles and commercials, audience members will be invited up on stage by the gameshow host to play. Combining volunteer spoken word, choir, live video and more, this is an original and irreverent cabaret-style musical exploration of the issue of gender (in)equality. There's also a performance of Venables's 2017 work Illusions which features the legendary drag performance artist David Hoyle.
April 12, Queen Elizabeth Hall, London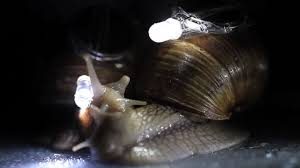 3. Sonica, London
Cryptic's Sonica Festival, presenting sonic art for the visually minded, returns to Kings Place with its genre-defying range of performances and installations. In Heather Lander's Nearer Future, the progression of technology is the subject of a translucent virtual reality sculpture. In Slow Pixel, from French artists Elizabeth Saint-Jalmes and Cyric Leclerc, 176 snails take centre stage in a live sound installation. And in Kathy Hinde's Phase Transition, she raises awareness of global climate change in the form of a sculptural sound installation, using the sound of melting ice.
April 20-21, Kings Place, London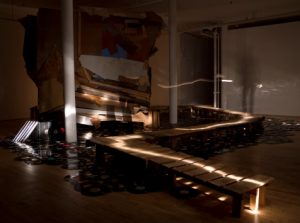 4. AUDINT Unsound: Undead, Bristol
This is a weekend of installations, talks, workshops and performances led by the AUDINT collective, at Bristol's contemporary art centre Spike Island. At the centre of this is a new work produced for the 'Unsound System' — an 'acousmonium' of infrasonic and ultrasonic speakers, which operate at frequencies that can be 'felt as much as heard'. This is also part of the programme of Bristol New Music 2018, which showcases the latest adventures in contemporary music across the city's venues and galleries.
April 20-22, Spike Island, Bristol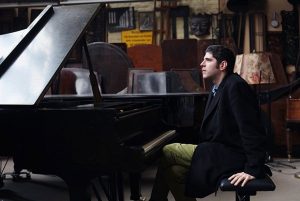 5. Occupy The Pianos, London
Pianist and composer Rolf Hind curates the third full edition of Occupy The Pianos festival, which celebrates the fresh and radical experiments currently happening in piano music. Highlights include the sound icons of Horatiu Rădulescu, a performance of Peter Maxwell Davies's Miss Donnithorne's Maggot, a celebration of the work of Pauline Oliveros, and a concert of queer piano music.
April 20-22, St John's Smith Square, London