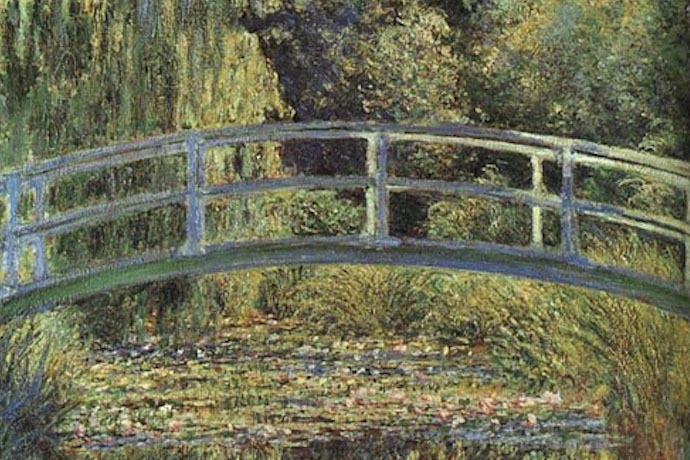 A new exhibition, devoted to Impressionist paintings, allows visitors to feel they are stepping into the artworks, thanks to a mix of digital projections, accompanied by light displays, sounds and fragrances.
Based in Sydney's Royal Hall of Industries until April 6, Monet & Friends – Life, Light & Colour features paintings by Claude Monet, Camille Pissarro, Pierre-Auguste Renoir, Paul Cézanne, Edgar Degas – all projected on a large scale in a 360-degree cinematic environment. They are accompanied by music from Debussy, Tchaikovsky, Ravel and Offenbach, as well as period-appropriate scents (nutmeg, cypress, sandalwood).
The experience examines the world of Impressionism across three main movements: Metropolitan, A Day in the Life and En Plein Air. The images displayed included the waterlilies Monet painted at his garden at Giverney, and the ballerinas Edgar Degas captured practising at the barre.
The organisers state that the exhibition is a safe and COVID-compliant, family-friendly experience.