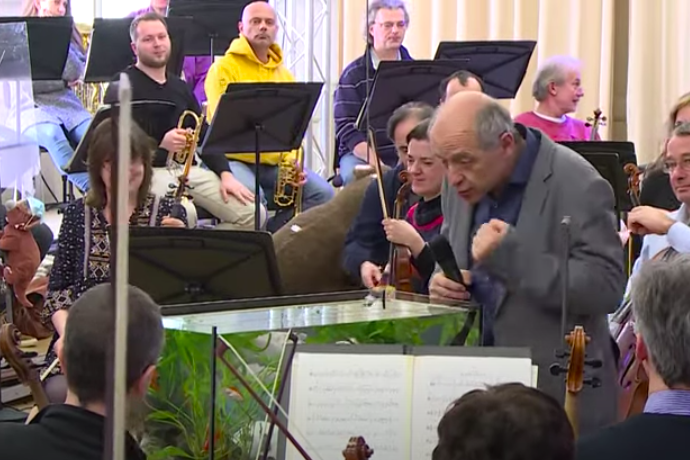 With no immediate prospect of playing to a live audience of human beings, the conductor Iván Fischer and his ensemble, the Budapest Festival Orchestra, recently performed four movements of Mahler's 7th Symphony to an audience of fish and stuffed toys in the BFO rehearsal studio.
'Humans are sometimes optimistic or pessimistic. I wonder about fish,' Fischer said, directing his comments to the fish tank. 'This man who wrote this music is usually a little melancholic but when he is happy he is very happy. So listen to the happiest music there is, which sometimes becomes a little crazy. But it will be a lot of fun for you. So try to learnto have fun. Come on, don't be so sad.'
All members of the orchestra tested negative for COVID-19 before the performance.