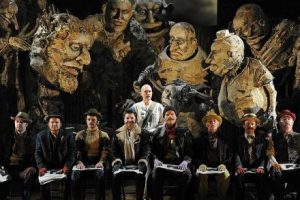 1. Philip Glass's Satyagraha, London
Director Phelim McDermott returns to the Coliseum stage with his production of Philip Glass's opera based on the life of Mahatma Gandhi, Satyagraha. Starring distinguished tenor Toby Spence as Gandhi and conducted by Glass-specialist Karen Kamensek, English National Opera's production of this minimalist work has been described as 'a striking achievement on many levels' by The Guardian. 
London Coliseum, February 1-27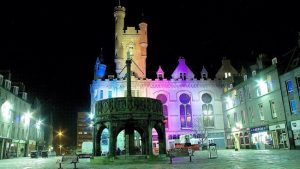 2. SPECTRA, Aberdeen
Running over four nights, Aberdeen's Festival of Light, SPECTRA, brings together leading international artists for a celebration of light, art and electronic music. There are performances and live audiovisual shows from the likes of Hidden Orchestra, Mammút, Wrangler, Lindstrøm and Plaid, as well as art installations and light shows from artists such as Hannah Ayre & Amanda Yates, David Henckel, Elin Melberg, and many more.
Various venues in Aberdeen, February 8-11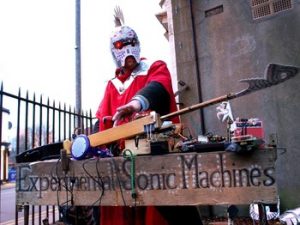 3. New Weird Planet, Doncaster
Doncaster-based arts and culture magazine Doncopolitan present this third edition NEW WEIRD PLANET, a night of eclectic experimental music, art and wordplay. Also known as a 'wonkfest', thewonky acts on the bill include Klagg, Experimental Sonic Machines, Mangabros., Pulselovers and Bi-Polar Abdul.
Doncopolitan, Doncaster, February 10
4. Earshots!, London
Earshots! is a series of concerts providing a space for improvising musicians and sound artists to collaborate, whether uncovering the sonic potential of our natural surroundings or demonstrating their latest sound-making machines. With field recordings and electroacoustic compositions, this February edition of the concert includes a violin solo from Angharad Davies, a bass clarinet duo from Tim Hodgkinson and Yoni Silver, as well as an appearance from legendary experimental musician and author David Toop.
London Hundred Years Gallery, February 10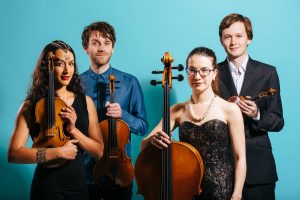 5. Ligeti Quartet: Morphs and Magpies, London
Since their formation in 2010, the Ligeti Quartet has been at the forefront of the modern and contemporary music scene. Its loyalty to the uncompromising avant-garde music of Hungarian composer György Ligeti demonstrates their gutsiness as a collective. This concert, at London's Steiner Hall, sees them play Ligeti alongside works by American composer John Zorn, Canadian throat singer Tanya Tagaq, and a string quartet by Alfred Schnittke.
Steiner Hall, London, February 17