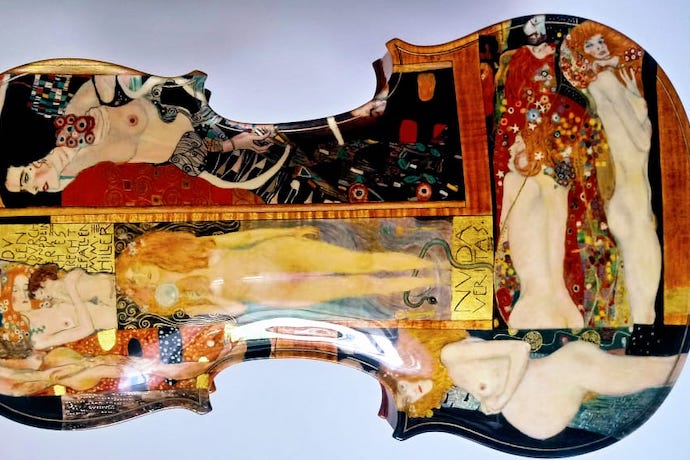 The Brazilian luthier and painter Saulo Dantas-Barreto has been making violins for the last twenty years. But not just that. His 'thematic' violins are decorated with detailed copies of famous paintings by Caravaggio, van Gogh, Michelangelo, Gustave Doré and Klimt, amongst others – copies that involve months of painstaking work, painting directly onto the instruments.
In this interview, we asked him about his work.
Can you tell us a bit about your background and training?
I studied at the International Violin Making Institute of Cremona with Giorgio Cè and sculpture with Piero Ferraroni. In drawing I had the influence of my father who is a drawing teacher and in painting I am self-taught.
What led you to start designing thematic instruments?
I believe that the real contribution you make to art is to be authentic, to be yourself without imitating anyone. Violin making is an art, not just a craft. Obviously many parameters are defined in the violin making and this is a good thing, since the maintenance of certain measures is respect for tradition in addition to facilitating the use of instruments by musicians. My violins, violas and cellos are exclusive pieces.
How much harder is it to paint illustrations onto violins than onto paper?
It is a lot more difficult for these reasons: they are miniatures; like any other good instrument, they have to sound good, so the amount of ink must be minimal; the great difficulty after acquiring the pictorial technique is the arrangement of the images on the instruments. It is in this detail that everything can fail.
What other famous paintings are you planning to include in your work?
In addition to Caravaggio, van Gogh, Michelangelo, Gustave Doré, Klimt and Artemisia Gentileschi, I plan an incursion by more contemporary painters such as Egon Schiele, for example.
Are the instruments intended to be played as well as displayed? If so, will playing them not destroy the paintings?
Good question. The first function of these instruments is to work well acoustically and they sound great! You can use them in the same way you would any other violin; that is, they can be touched and exposed! That is why they are unique pieces: a musical instrument and a painting, but a single signature!
Can you describe the process of illustrating the instruments?
I paint directly on the instrument. I make a quick pencil sketch on the wood and then reproduce the painting. Once finished (this can take months) I put on a layer of varnish to make the instrument usable.
See below for examples of Dantas-Barreto's works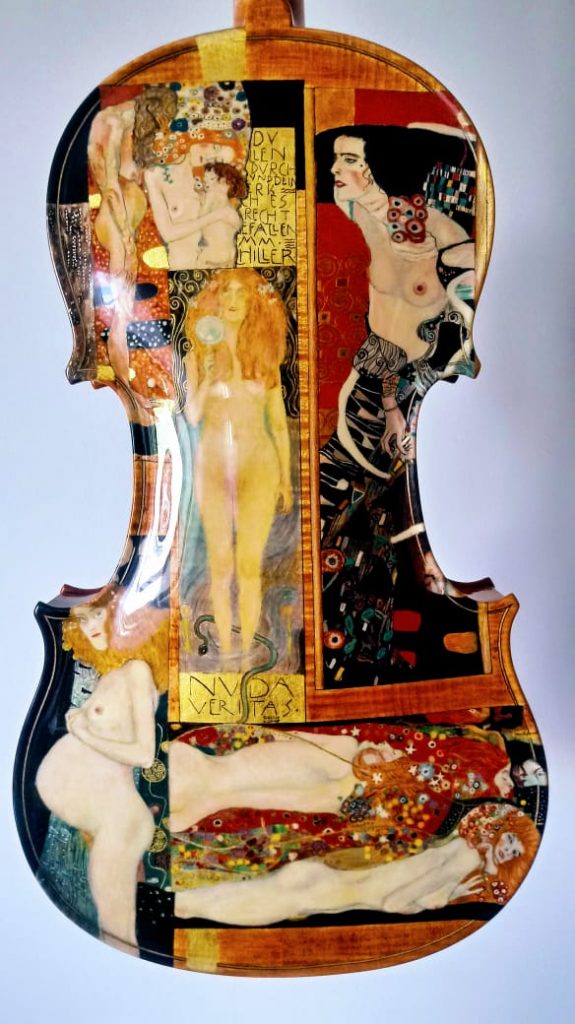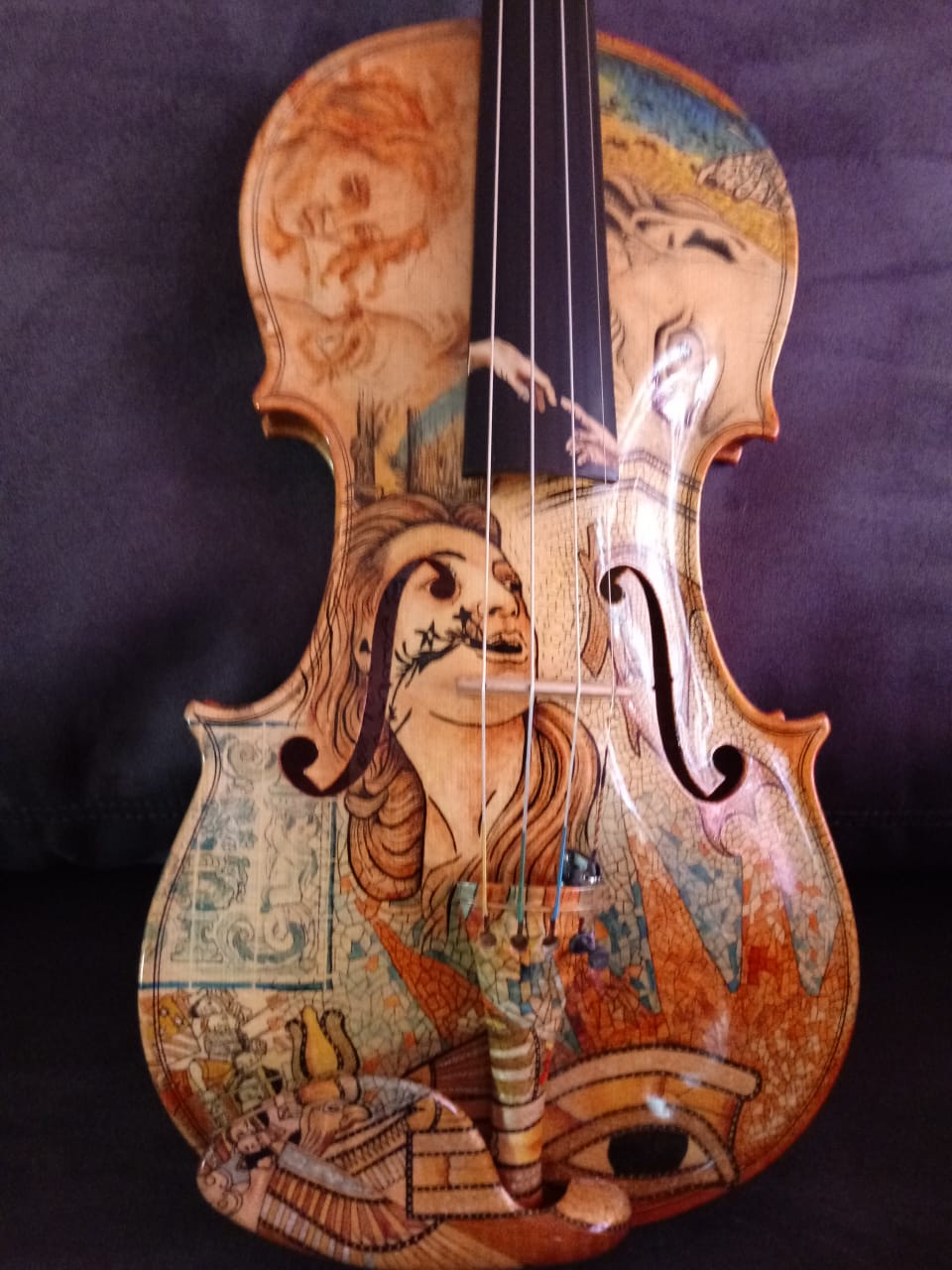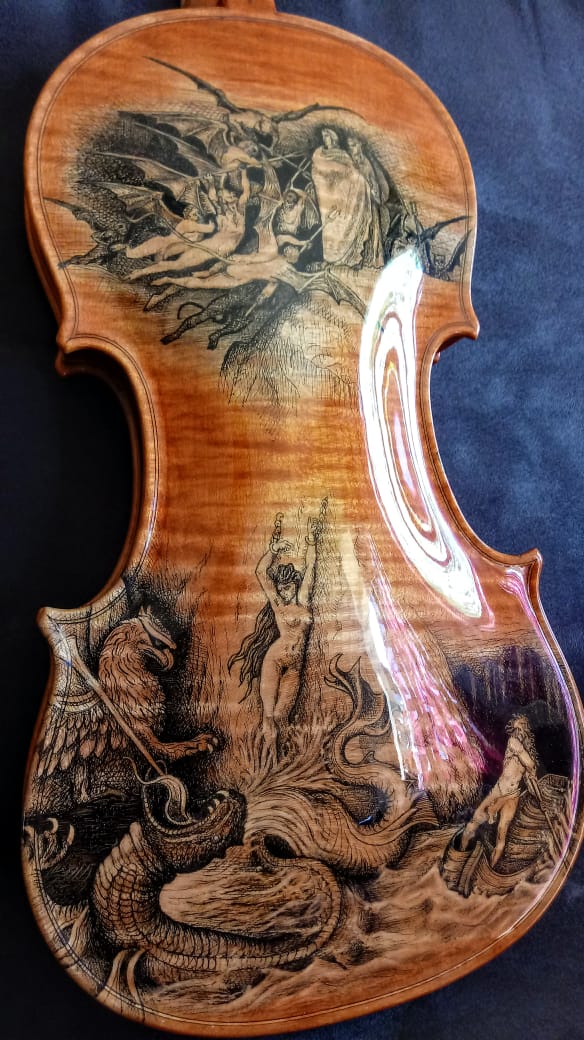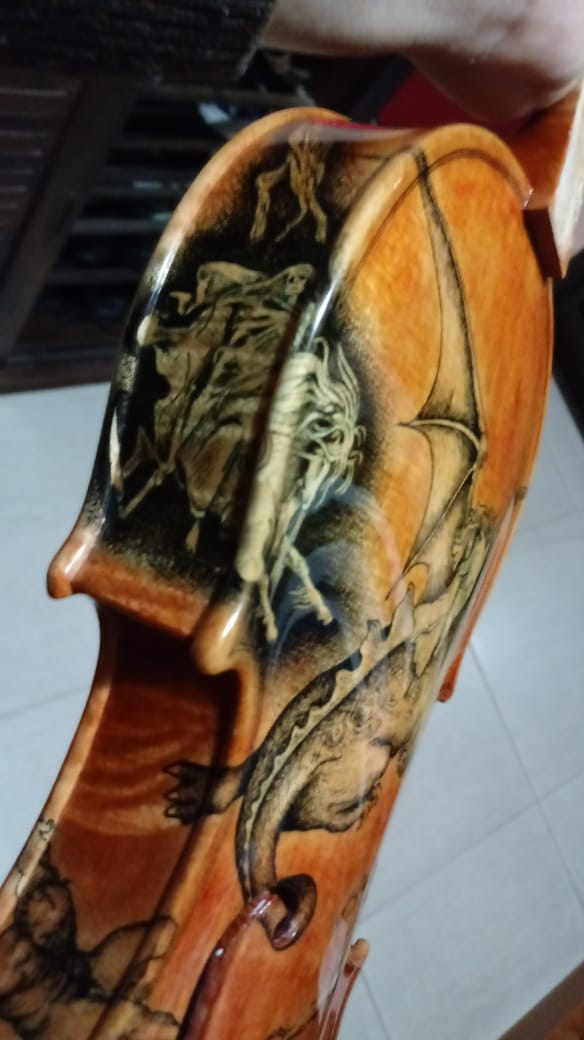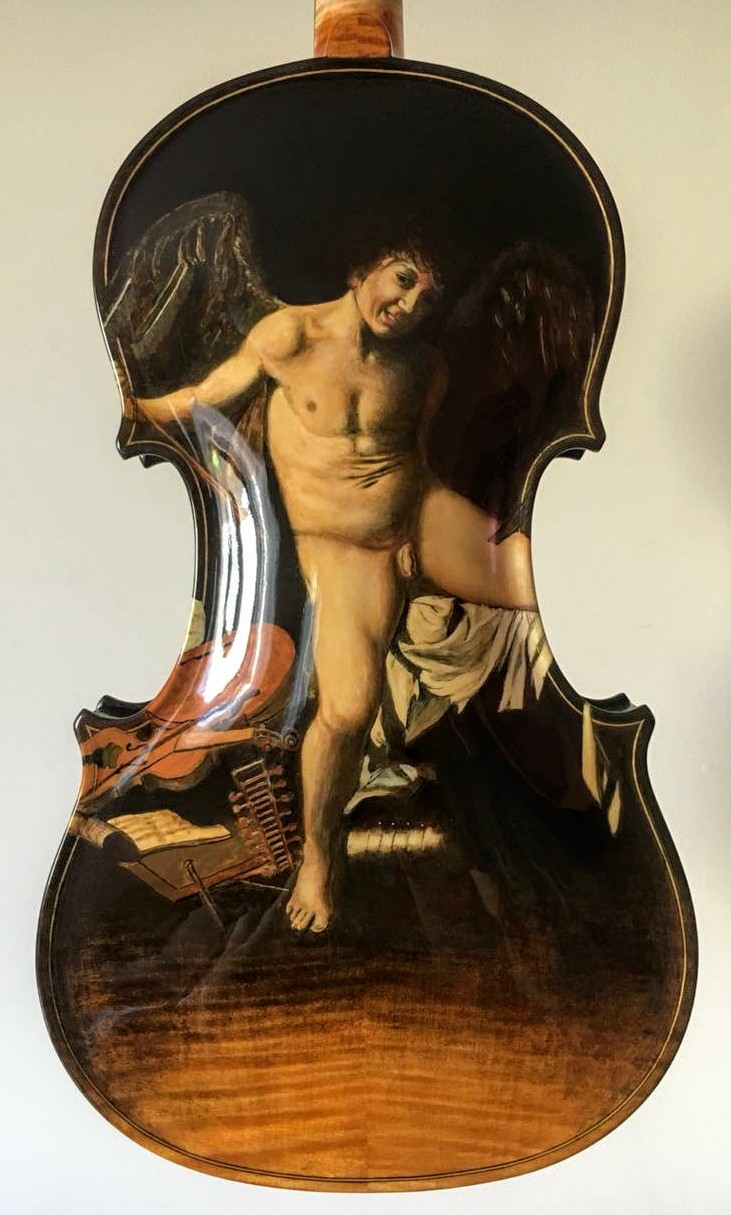 In