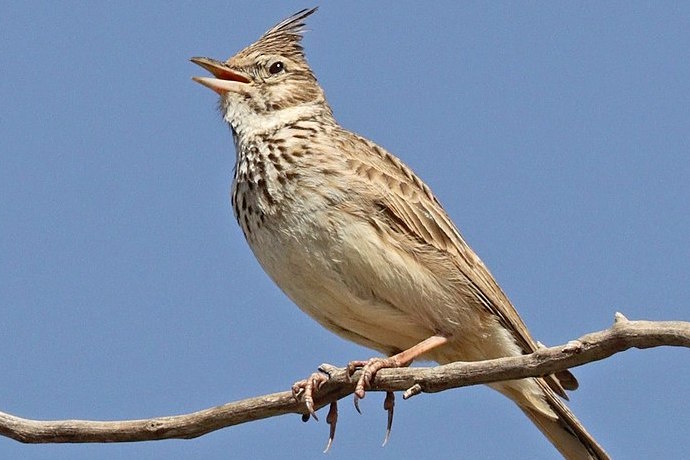 By Miranda Heggie
What is it that wakes you up? For most of us these days, it's our phones, or perhaps a radio; if you're particularly old school, you might have a clock with an actual face by the side of your bed. It's not so long ago though that such devices, even had they been invented, would have been considered unnecessary. Nature's wake up call was – and still is for a few – right there outside the window, in the form of a dawn chorus. For dwellers in a big city, the early morning sound of a couple of solitary chirps, gradually layering and multiplying, may not be a commonly heard phenomenon. But venture a little away from the sound and light pollution, and the morning skies are alive with nature's song.
Perhaps not as alive as they once were though. In the past 50 years, a staggering 40 million wild birds have been lost from the UK's skies. The World Wildlife Fund cites the UK as one of the most nature depleted countries in the world. More than half of our native species are in decline, with one in seven facing extinction. Britain's nature is in crisis, yet so few of us seem to realise how in danger we are of sleepwalking into a barren landscape.
These may be bleak statistics, but the City of London Sinfonia and the Royal Society for the Protection of Birds are drawing our attention to them in a really positive way – through the power of music. The RSPB have just released their first single: a track of purely bird song entitled Let Nature Sing!
And CLS have responded to the plight of our skies with a triple concert series – Absolute Bird – which features music inspired by birdsong written over the past 800 years. 'There's so much amazing music which focuses on birdsong', says CLS's leader and Creative Director Alexandra Wood. 'Such a variety of composers, styles and eras'. The title of the concert series is taken from a new song cycle by violinist, composer and ornithologist Hollis Taylor.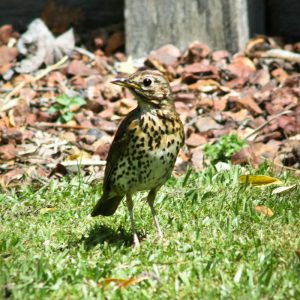 The first concert in the series, Sounds of the Outback, features music from and inspired by Taylor's native Australia. Taylor has, for several decades, been taking field recordings of birdsong in the Australian outback, some of which are featured in the work, with live elements performed by a six-piece vocal ensemble.
The second takes its inspiration from a little closer to home. Flocks of Europe sees RSPB President Miranda Krestovnikoff present an interactive journey through music inspired by nightingales, cuckoos, and even Krestovnikoff's own hens. The audience is also encouraged to take part, by downloading snippets of birdsong on their phones, and playing them all together to create a 'dusk chorus' – the sounds of a dawn chorus, but at a slightly more civilised hour! Krestovnikoff will present the final concert in the series too, Translating Nature, which will be followed by a late-night improvised set, in response to a live broadcast of birds singing in an ancient English woodland.
'A lot of children nowadays are growing up not being able to hear a dawn chorus, like you or I may have done, or our parents, or grandparents. It would be tragic if the younger generation grew up without a connection to the fact that birds do sing first thing in the morning.' says Krestovnikoff. 'Areas which were once farmland are now housing estates. There's a lack of real music in our skies. We used to wake up to birdsong every day – this is a way of bringing birdsong back into people's lives. If you go out and listen to a bird singing, there's nothing negative about that. It's going to make you feel good. Even though there might a negative message, this is a feel-good campaign.'
It certainly is a feel-good campaign, while also highlighting society's responsibility to address our nature crisis. 'Over the years, art has always been used as a tool for social change', explains Wood, 'and it should continue to be first and foremost for helping social situations, which of course nowadays means with our environment. Good art does that in many different ways, even if it's just something very provocative, that gets people thinking. That's the main message behind [Absolute Bird]: to make us more aware of our surroundings, the way we live and the way we interact with people, animals, and our world.'
We are, and quite rightly, being increasingly warned of the fate that will befall our planet in the horrifyingly near future if we do not act fast. But to witness such a rich natural history through music surely must serve as a timely reminder of what we're in danger of losing. Wake up. 

Absolute Bird: May 3rd and 24th, Queen Elizabeth Hall, May 15th Southwark Cathedral