Volcanoes? Glaciers? Multinational furnishings giants? Sam Taylor takes us on a whistle-stop tour of some of the most outlandish venues to have embraced music-making.
1. Aquasonic at Rotterdam Festival
Breaking new waves, Aquasonic performed their first ever underwater concert at the 2016 Rotterdam Festival. Submerged in separate glass tanks, percussionists, string players, and, incredibly, singers, formed an orchestral aquarium, producing muffled, eerie schools of sound. The experiment is the result of years of collaboration with scientists and deep sea divers and requires subaqueous microphones and instruments such as the hydraulophone – a woodwind-like contraption that produces tone by blocking the flow of water. This year, Aquasonic will continue their aquatic adventure across the seas, their next appearance coming at Tramway, Glasgow on 26 October. No goggles required.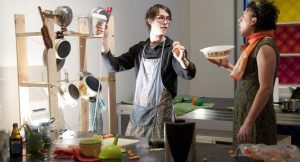 2. Flatpack Opera
In 2009 the operatic potential of flatpack furniture histrionics was finally realised when Mammoth Music Theatre ambushed unsuspecting shoppers at Wembley Ikea. With percussive cheese-grating and the clanging of (very reasonably priced) pots and pans accompanying a small string and keyboard ensemble, Flatpack explored some of the defining questions of our time: can a lost Allen key induce an existential crisis? Can the soprano and tenor find a curtain pattern to suit them both? Flatpack also struck a more subversive note, with composer Tom Lane delectably critiquing the depersonalising effects of commercialism under the roof of a multinational corporation.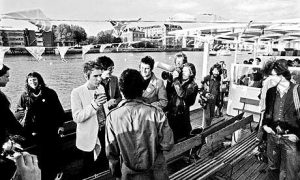 3. Sex Pistols live from the Thames
What better way to celebrate The Sex Pistols' release of 'God Save The Queen' than to launch the single on the River Thames during the 1977 Silver Jubilee weekend? With a royal river procession planned two days later, the band hired the Queen Elizabeth barge in a mocking demonstration of punk pageantry. With screeching feedback (turns out a boozy punk party boat doesn't make for the best sound quality), the set is famed for its raucous attack and a perfectly timed rendition of 'Anarchy In The UK' as the barge passed The Houses of Parliament. In a scene out of a rock 'n' roll comic-book, the boat was soon encircled by Thames river police. A fracas ensued. The band's manager Malcolm McLaren was beaten up by police and arrested; Queen Elizabeth was returned to the pier; and God Save The Queen surfaced at number 2 on the charts.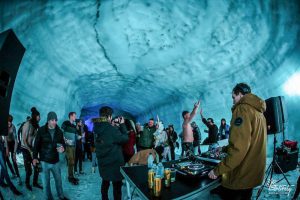 4. Into the Glacier at Summer Solstice
On the border of the Arctic Circle, and with its stunning, active volcanic landscape, Iceland has plenty to offer in terms of unorthodox concert locations. In 2015 it hosted the first glacier rave. As part of the Summer Solstice Festival, Totally Enormous Extinct Dinosaurs and Artwork DJed to seventy people inside the 800m long cave and tunnel system of Langjökull glacier, the second largest in Europe. This year's Festival edition will feature a further three nights of ice cool electronica.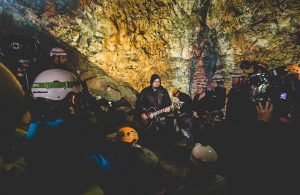 5. Inside the Volcano at Summer Solstice
Not content with hosting the world's inaugural glacier rave, Summer Solstice also organised the first public concert from inside a volcano. Last year, Icelandic singer songwriter Snorri Helgason, Deftones frontman Chino Moreno, and twenty ticket holders (£1380 each) were lowered past rust-red and charcoal-black lava-formed rocks, and into the magma chamber of the dormant Thrihnukagigur volcano. 400 feet underground and at a cool 4C, the performers had to negotiate significant pitch modulation. Helgason, who had done his research, reportedly fared better than a slightly off-key Moreno, standing high up on a rock to utilise the surreal subterranean acoustics.
6. Bus Opera
In 2012, Aberdeen Sound Festival provided the former director of the Scottish Chamber Orchestra, Stephen Deazley, with the honour of composing a musical accompaniment for the festival's connecting bus service. What he came up with was a gothic mini-opera called Faustus. Those with a ticket to ride were treated to a Christopher Marlowe-inspired one man show for cello and baritone, performed by opera singer Matthew Sharp.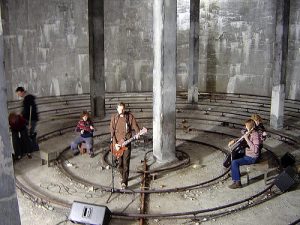 7. Sigur Ros at Djúpavík Herring Factory
Iceland again for another wacky location, but instead of spectacular natural phenomena , this time it's a disused herring-oil factory. In 2006 Sigúr Ros took over Djúpavík factory as part of their Heima (homecoming) documentary that saw the Reykjavik rockers play at a number of unusual spaces including a mountainside meadow and a cosy country tea house. The cavernous industrial space of Djúpavík provided a perfect venue to compliment Jónsi's reverb-soaked bowed-guitar and otherworldly falsetto.
https://m.youtube.com/watch?v=xO2P-spdAKE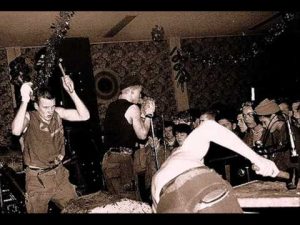 8. Test Dept at Cannon Street Station
The true masters of utilising industrial spaces were New Cross collective, Test Dept. Using scrap metal and disused machinery from local rubbish heaps, Test Dept not only gigged in unusual locations, but often used buildings' metallic fixtures and fittings as ready-made instruments. In 1984, the industrial pioneers bombarded the then British Rail-owned Cannon Street station with their complex, unrelenting percussion. The group, who would collaborate in support of the South Wales Striking Miners Choir, liked the idea of literally shaking the foundations of a British institution at the centre of London's financial district.
testdept.org.uk/media/video/live-cannon-street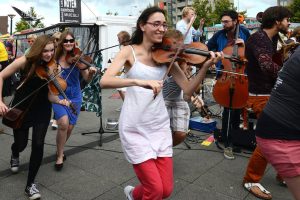 9. The London Street Orchestra
This 40-strong collective performs across the capital's parks, prisons and even asylum seekers' centres, in an attempt to create a friendlier, more informal atmosphere compared to your traditional concert venue. The ensemble gives four to seven recitals per day, its only requirements being  five minutes to set up and a 6X8m space. The London Street Orchestra is adept with a range of styles, from baroque to bluegrass – their versatility reflective of the project's desire to have students experience London's wide cultural diversity. On 16-19 July, the orchestra hits the streets once more for its summer tour.
https://m.youtube.com/watch?v=_LeuraAc4L4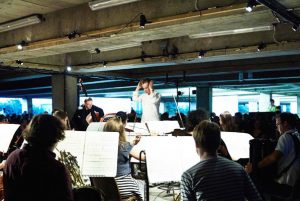 10. The Multi-Story Orchestra
Again escaping the stuffy formality of classical music venues, The Multi-Story Orchestra stages concerts from the seventh floor of Peckham's municipal car park, to enfranchise classical music as an accessible and exciting genre in a deprived area of south east London. Starting from the top of the 'Bold Tendencies' multi-storey, the MSO have since appeared on the BBC proms and won a Royal Philharmonic Society Award. On the 17/18 June they perform Mozart's Jupiter back where it all started. Tickets are £5.