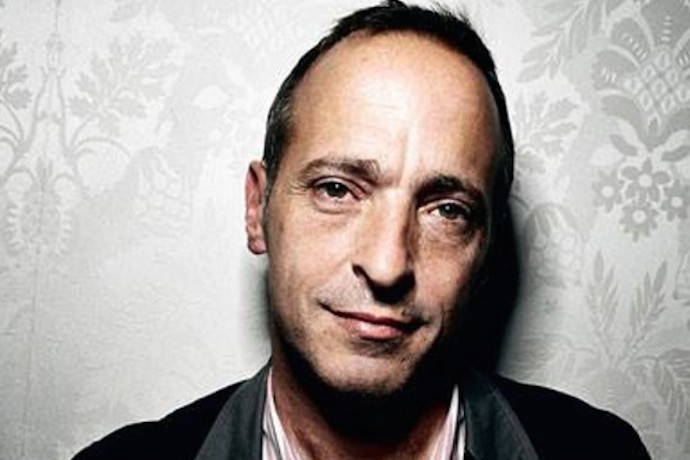 By Hannah Hutchings-Georgiu
For many, Christmas is a bittersweet time of year. While the festive trappings of mulled wine, mistletoe and wreaths of holly all pronounce 'tis the season to be jolly!', the caustic words of David Sedaris declare otherwise. Heading an evening with the BBC Symphony Orchestra at the Barbican Hall, Sedaris, with his needle sharp wit, wrapped anecdotal interludes together with classical favourites. The musical merriment of Christmas found its match in his famed mordancy.
Classics such as Dukas' The Sorcerer's Apprentice set the tone for the evening, as the fantastical collided with the absurd. When hearing Dukas' bassoon section, one cannot help but imagine the marching broomsticks and magical maelstrom created by Mickey Mouse in Disney's Fantasia. This seemed a fitting prelude to Sedaris's weird and wonderful anecdote, 'Let it Snow'. Literalising the black magic of Dukas' piece, Sedaris read the first story about childhood neglect, under a shower of snow sprinkled from above. In his second tale, 'Nuit of the Living Dead', Sedaris enchanted the audience with his own dark art of language. Disconcertingly detailing the prolonged death and drowning of a mouse, this second story captured the sinister edge of Rachmaninov's Étude-Tableau in A Minor, Op.39 No.6, as well as accentuating the naughtiness of Javits' and Springer's Santa Baby.
In an evening that emphasised the spellbinding power of narrative, both orchestral and written, the second section took an even darker turn with Prokofiev's Lieutenant Kijé – Troika. The wit and charm of this piece, which was itself, like many in the programme, written for the silver screen, was carried forward in Sedaris's specially commissioned piece, 'Spirit World'. Here, Sedaris's wit swerved into a poignant plateau at the recollection of his late sister, Tiffany. This was what Death Knows No Season was all about: that moment when the fizzle of bubbly has gone flat and we remember the losses as much as the gains.