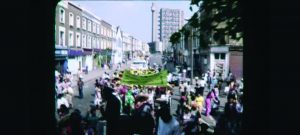 1. SYSTEM by Gaika, London
Musician and performance artist Gaika brings a month-long installation to the studios of Somerset House. Marking 70 years of Windrush, SYSTEM celebrates the cultural hybridity of Notting Hill Carnival through its sound systems. Gaika invites guests to interact with the large-scale audiovisual sculptures by plugging in their own music. Each Thursday during SYSTEM, there'll be a number of parties in the weeks leading up to the Carnival, hosted by Somerset House and Gaika in association with Boiler Room.
August 2-26, Somerset House, London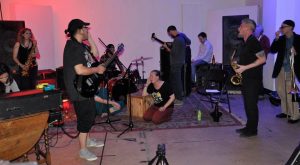 2. Skronkfest, London
This is the third year of Skronkfest, which packs live performances of experimental, electronic and improvised music, workshops and dance into a single day festival. From 2pm til midnight, it features over 20 acts on the bill, including Blanc Sceol, Apocalypse Jazz Unit, Gus Garside and Si Paton's A Flight Of Stairs Falling Down A Flight Of Stairs.
4 August
New River Studios, London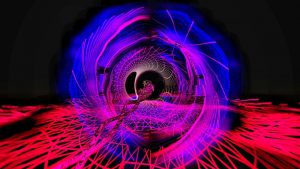 3. Portal, Glasgow
Multimedia artist Robbie Thomson and composer Alex Menzies have transformed the 762 metre-long walkway of Glasgow's Clyde Tunnel into a sensory subterranean spectacle. Inspired by marine mythology and science fiction, their installation incorporates robotic sculptures and electronic sounds which lead you through a series of close encounters. Immersive and intriguing, Portal presents a rare opportunity to rediscover this Glasgow landmark which celebrates its 55th anniversary year.
August 2-12, Clyde Tunnel, Glasgow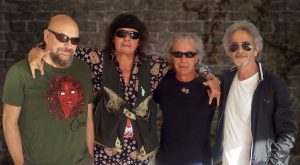 4. Goblin, on tour
Fans of cult horror films are in for a treat as Italian soundtrack composer Claudio Simonetti and his band Goblin are touring the UK performing their best-known scores this summer. Best known for their work on George A Romero's zombie classic Dawn Of The Dead and Dario Argento's blood-drenched nightmare Suspiria, the band will perform the scores live alongside screenings of both films in London and Edinburgh to mark their 40th anniversaries.
London Union Chapel (August17-18)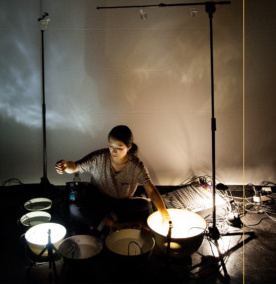 5. Full of Noises, Cumbria
Founded in 2009, this festival of new music and sound art is located in the unique surroundings of the Furness Peninsula. Their eclectic programme features: new installation work and performances from Tomoko Sauvage and ASUNA; new sound works for Barrow Park by Sam Underwood, Sarah Kenchington and Ryoko Akama; and 'The Art of Magic', a new collaborative project devised by Folklore Tapes and The Museum of Witchcraft and Magic in Boscastle, Cornwall.
August 17-19, Various venues, Barrow-in-Furness