By Sam Pryce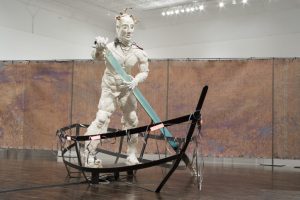 1.Strange Attractor, USA
This group exhibition promises a collision of historical and contemporary artworks exploring the relationship between sound and technology. There's a previously unseen work by Alexander Calder – his noise-making mobile Clangors (1942) – alongside newly commissioned works such as Beatrice Gibson's hallucinatory Minecraft movie F for Fibonacci and a site-specific sonic sculpture by Lucky Dragons. Plus, on its opening night, there's a performance by African-American artist-musician Lonnie Holley and psych duo Tonstartssbandht.
Marfa Ballroom, Texas, Throughout May
2. Angelica Festival, Italy
This long-running festival of new music showcases fresh works from experimental and emerging composers. It features the world premieres of new orchestral works by Roscoe Mitchell and Sylvano Bussotti as well as experimental sound artist Bob Ostertag making noises with a gamepad and pieces by Malcolm Goldstein and Philip Corner performed by a children's choir. Plus there's performances from British electroacoustic composer Natasha Barrett and improvisational four-piece Alterations.
Various venues around Bologna, May 4-31
3. Drill: Berlin, Germany
One of a series of geographically-dispersed events curated by experimental music magazine The Wire. Join them for a night in Berlin with performances from hypnotic groove trio Automat, post-rock instrumental duo Tarwater and three-piece Krautrock outfit Camera.
Volksbühne Theatre, Berlin, May 7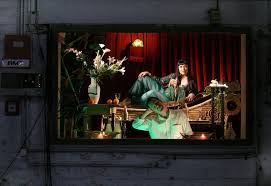 4. Spor, Denmark
Denmark offers up this (quite bonkers) week-long festival of contemporary art and music experiments. There's Teleprompter Paradise – 'an electronic mini-melodrama' by two performers, exploring the relationship between instrument and musician. Or there's a collective performance by the Egyptian Females Experimental Music Session, or social media opera iScreen, YouScream! Or, for the most adventurous, there's Everybody Can Be Present – an interactive music-theatre piece lasting for seven days.
Various venues around Aarhus, May 8-14
5. Áine O'Dwyer and Kusum Normoyle, Australia
Irish composer Áine O'Dwyer draws on both traditional and avant-garde music in an improvised work for church organ while Sydney-based artist and musician Kusum Normoyle explores the power of screaming, amplification, feedback and noise to disrupt and intervene in social space.
The Old Museum, Brisbane, May 16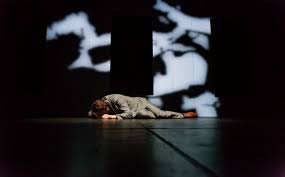 6. Swan Blood, Denmark
This play tells the story of Erik Bruhn (1928-1926), a Danish ballet dancer who enchanted audiences in classics like  Swan Lake and The Nutcracker, but who, behind the facade, struggled against inner conflicts and surroundings. The Reumert winning actor Olaf Højgaard  plays the main role, while saxophonist Mads Ole Rode Erhardsen accompanies.
Republique, Copenhagen, Until May 19
7. 4th Tomorrow Festival, China
Covering experimental, rock, free jazz, world and avant-garde music, this burgeoning festival takes place in the city of Shenzhen in southeastern China. Its line-up includes French multinstrumental-mechanic Pierre Bastien, improvisational guitarist Marc Ribot, Japanese folk singer-songwriter Kan Mikami and critically-acclaimed Norwegian vocalist/electronic composer Maja SK Ratkje.
B10 Live, Shenzhen, May 17-21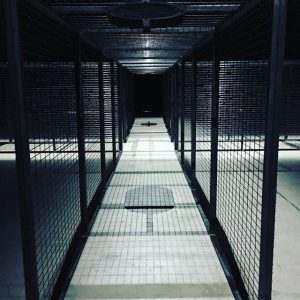 8. CROSSOVER/S, Italy
This  concert performance leads the audience through Miroslaw Balka's exhibition "CROSSOVER/S", generating a dialogue with each piece in the show, and exploring the acoustic properties of the space. With performances from ElettroVoce, a duo for voice and electronics resulting from the collaboration between Agata Zubel and Cezary Duchnowski.
Pirelli HangarBicocca, Milan, May 23
9. On a Clear Day, Germany
The is the last piece of a performance series inspired by the artworks of Canadian born painter Agnes Martin, whose works pursued a hypnotic, musical repetition in her works and whose signature style was defined by an emphasis upon line, grids, and fields of extremely subtle colour. This new musical work aims to replicate patterns found in Martin's paintings.
Ufer Studios, Berlin, May 28-31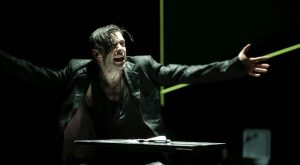 10. BAAL, Germany
This modern twist to Brecht's first play features heavy electronic music and Bjoerk-esque songs by composers Esmeralda Conde Ruiz, Jan Brauer and Matthias Trippner. The Berliner Ensemble performs.
Berliner Ensemble Theatre, Berlin, Until July