By Sam Pryce
1.Tectonics, Glasgow
Curated by Ilan Volkov and Alasdair Campbell, this two-day festival sees the BBC Scottish Symphony Orchestra mixing it up with experimental and non-classical musicians and composers. The collaborators on offer range from avant-pop singer Julia Holter to Turner Prize nominee Luke Fowler to Australian ambient-jazz experimentalists The Necks.
Glasgow City Halls & Old Fruit Market, May 6-7
2. Pierre Henry: The Liverpool Mass, Liverpool
Acclaimed composer Pierre Henry is a pioneer of themusique concrète movement – a form of musical composition using 'found sounds' from the real world treated with electronics. His six-movement piece, The Liverpool Mass, was left unfinished when it was first commissioned in 1967 for the Cathedral's inaugural mass. But now, 50 years on, the work is staged in full for the first time ever, structured as a traditional Catholic mass, with a unique sound design consisting of 40 speakers positioned around the city's Cathedral.
Liverpool Metropolitan Cathedral, May 13
3. Songs for the End of the World, Brighton
Dom Coyote and the Bloodmoneys return with their high octane Bowie-inspired production: a blend of theatre, gig and apocalypse set in a near future, post-brexit austerity Britain. When the apocalypse arrives, astronaut Jim Walters is left suspended in orbit, broadcasting his songs for the end of the world back to a silent Earth, where the few remaining survivors must fight for their future.
Theatre Royal Brighton, May 16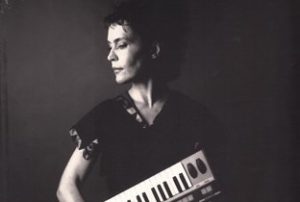 4. Electric Indigo, London
In her first UK gig in 20 years, Austrian electronic composer and DJ Susanne Kirchmayr (aka Electric Indigo) presents her six-channel, hyper-stereo sound art piece 109.47 Degrees. It also forms part of an international sound art exhibition, The Engine Room, taking place at London's Morley Gallery. The concert is followed by a talk concerning the issues involved in working as a female electronic producer and her position as founder of the online databasefemale:pressure, promoting female artists working in electronic music.
London Iklectik, May 18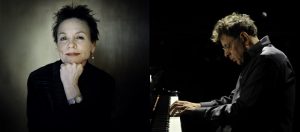 5. Philip Glass & Laurie Anderson: American Style, London
Two minimalist giants of 20th-century American music, Philip Glass and Laurie Anderson, collaborate in this one-of-a-kind live performance. Incorporating the spoken word performances of Allen Ginsberg, Leonard Cohen and Lou Reed, American Style sees the composers unite to make an immersive work of audiovisual art.
London Barbican / London Royal Festival Hall, May 17 / 18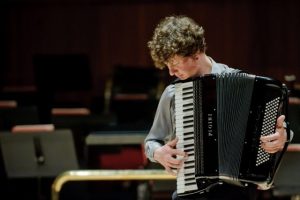 6. Martynas Levickis with Club Inegales
The Lithuanian accordionist Martynas Levickis joins the regular club night, in which jazz, contemporary and world music intersect with spoken word. This is the fourth date in Club Inegales's RENEWAL Spring 2017 season and Martynas, a leading exponent of new music for his instrument, draws on the music and culture of his native Lithuania.
Club Inegales, London, May 18
7. Plus-Minus Ensemble, London
The Plus Minus Ensemble and guest soprano Juliet Fraser present an evening in three very different sections. Part one explores the horizons of jazz-pop. Part 2, for voice, piano and laptop, deals with the second half of Winterreise, creating palimpsests of Schubert's original textures. Part three, meanwhile, profiles Marko Ciciliani's Black Horizon, a piece inspired by trips the composer made to the western deserts of the USA. Ciciliani treats  electric guitars as resonant spaces, subdividing the strings to transform each one into a virtual instrument with its own acoustic properties.
Cafe Oto, London, May 18
8. Vale of Glamorgan Music Festival
The only British classical music festival dedicated to the music of living composers returns with a programme including a day by the sea with open-air performances by Onyx Brass; and a visual spectacle of a performance on six grand pianos by New York's 'super-group' Grand Band. The festival closes with the world premiere of a concerto for multiple amplified recorders by Graham Fitkin, written for and performed by former BBC Young Musician finalist, Sophie Westbrooke, who is still only 17.
Venues across Vale of Glamorgan and Cardiff, Until May 26
valeofglamorganfestival.org.uk
9. Bing & Ruth, London
The Brooklyn-based electro-acoustic ambient ensemble Bing & Ruth – led by pianist David Moore – presents music from its new album No Home of the Mind. The tracks, which were composed using 17 different pianos, reflect Moore's interest in minimalism, drawing on repetition and droning notes.
LSO St Luke's, London, May 26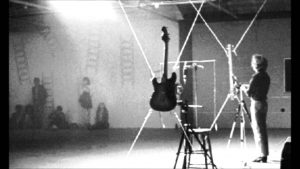 10. Remko Scha, Nottingham
Artist, composer and polymath Remko Scha (1945-2015) was one of the innovators of algorithmic music, generated by his own motor-driven machine inventions. This exhibition is dedicated to his diverse body of work that pushed the boundaries of sound, art and composition – including his melting plastic sculptures, his computer-generated, never-repeating video collage and his legendary self-playing guitar installations.
Nottingham TG, Until May 27