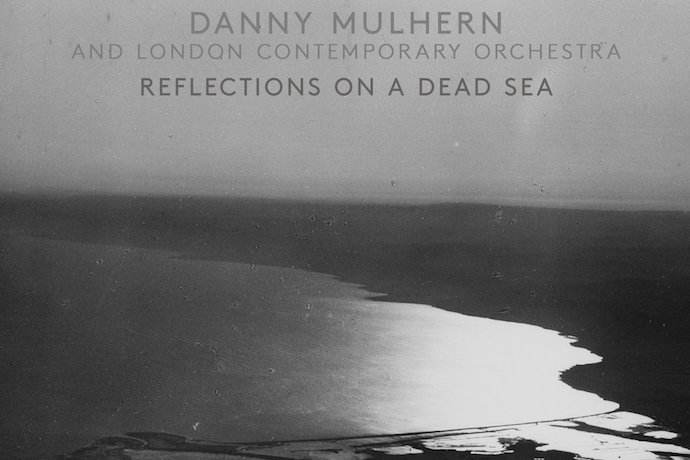 We bring you the premiere of a work from Danny Mulhern, a London-based composer. It's part of a new album entitled Reflections on a Dead Sea, which is a collaboration with the London Contemporary Orchestra and includes 10 tracks mixing string sounds, loops and electronics to create vast soundscapes, reflecting Mulhern's career as a composer for film. The music is an extension of Mulhern's soundtrack for Stuart Gatt's short film The Dead Sea, telling the story of Lybian refugees detained while trying to flee to Italy.  About the track, Mulhern writes:
I asked a friend, New York-based British artist Nicola Stephanie, if she'd be interested in making a short film for one of my pieces. She sent me some ideas she had filmed on her phone, one of which was balloons covered in acrylic paint and then punctured. They had a really interesting texture and, when deflating – the look of alien organic matter and an unsettling movement. When slowed down, this married to the tone of the music really well. Undercurrents was her preferred track to work with. It's a very short piece, but I think the film is a lovely artistic experiment in texture and sound.
Reflections on a Dead Sea is scheduled for release on November 10th , and a London live show featuring Danny and members of the LCO is scheduled for the November 14th.
To watch the premiere of the work, click the link below.