By Sarah Swong
1. Pergolesi's Stabat Mater and Selections of Vivaldi, Brooklyn, New York
LoftOpera seeks to bring affordable opera to a younger audience, often in alternative spaces such as warehouses, using inexpensive stagings. In July, they present Pergolesi's sacred work, Stabat Mater, along with selections of Vivaldi, at a circus-based community space called The Muse.
The Muse, Brooklyn, July 1, 7-8
loftopera.com/stabat-mater.html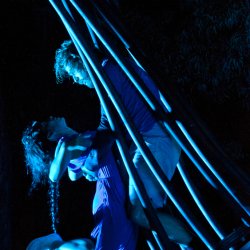 2. Beauty and the Beast or The Enormous Wound, Los Angeles, California
In mid-July, Boston Court Performing Arts Center presents a weeklong festival called 'DuoFest,' featuring two or more contemporary performers. Based on a Portuguese story about a woman who embraces her inner beast, Beauty and the Beast or the Enormous Wound is a dance work in English and Portuguese, set to music by saxophonist Joe Berry and narrated by Paula Rebelo.
Boston Court Performing Arts Center, Los Angeles, July 8
bostoncourt.com/events/328/opening-night-beauty-and-the-beast-or-the-enormous-wound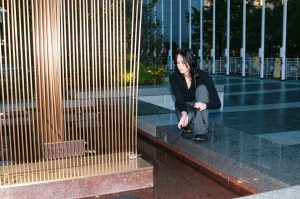 3. Sound Horizon: Byron Westbrook, Minneapolis, Minnesota
Sound Horizon is a Minneapolis-based music series that explores the spaces between live sound and visual art. Byron Westbrook, who performs and presents experimental sound art around the world, transforms incidental noises in the Minneapolis Sculpture Garden into soundscapes meant to initiate a change in the listener's perception of the park.
Minneapolis Sculpture Garden, Minneapolis, July 13
newmusicmn.org/event/sound-horizon-byron-westbrook/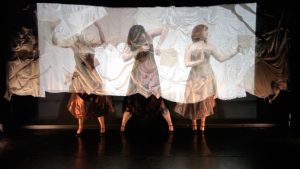 4. New Original Works Festival 2017, Los Angeles, CA
The annual festival launches nine new works by LA-based artists who have invented multidisciplinary works to address pressing contemporary issues. Works include 92 LA Riots Revisited by Korean-Americans by actress Vivian Bang, butch ballet by queer performance artist Gina Young, and Witnessing Her by Jessica Emmanuel, a dance-based project built around the words 'it could have been me' in response to incidents of police brutality.
Roy and Edna Disney/CalArts Theater, Los Angeles, July 27-August 12
redcat.org/festival/new-original-works-festival-2017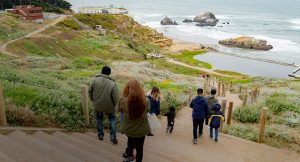 5. Inuksuit, San Francisco, California
John Luther Adams' Inuksuit is a work for up to 99 percussionists spread throughout a large open-air space while the audience moves throughout the performance area. 'Inuksuit' is the word for the stone statues that Inuits used to mark important geographic locations, and this location-specific word undergirds the spirit of the piece. A piece New Yorker critic Alex Ross called 'one of the most rapturous experiences of my listening life,' Inuksuit is led by percussionist Doug Perkins of Sō Percussion in this performance.
Sutra Baths, Lands End, San Francisco, July 29
sfjazz.org/events/sessions/2017/jla/inuksuit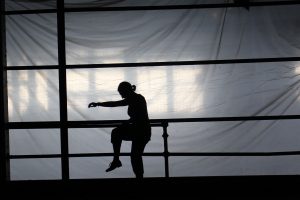 6. Mill Town, Lewiston, Maine
Mill Town is a site-specific, installation-based multimedia dance work that is staged along the Androscoggin River that divides Lewiston and Auburn, and in the historic Bates Mill Complex in early August. Choreographed by the internationally renowned artist Stephan Koplowitz with violinist-composer-conductor Todd Reynolds, this work has been three years in the making and features more than 50 local and professional dancers to explore the 150 year legacy of what was once Maine's largest employer and the future of the city.
Bates Mill Complex, Lewiston, August 3-4
batesdancefestival.org/performances/milltown/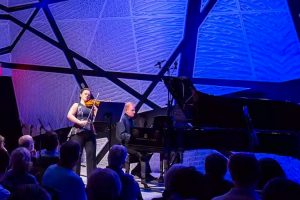 7. Observance_004, New York, New York
Ariadne, an experimental sacred music duo, pairs up with Invisible Anatomy, a composer-performer ensemble that explores the human body, in a multimedia, improvisational show. Based on the writings of surrealist poet Aase Berg and Christian mystics Hildegard of Bingen and Teresa of Avila, this performance explores mysticism, visions, and dream symbolism in a blend of medieval and electronic musical modes.
National Sawdust, New York, August 4
nationalsawdust.org/event/summer-labs-ariadne-invisible-anatomy/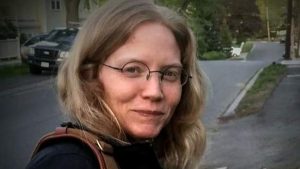 8. Erika Nesse, Boston, Massachusetts
The Non-Event series in Boston presents experimental, abstract, improvised, and new music from New England and around the world. In August, composer and computer programmer Erika Nesse performs her experimental algorithmic musical works. She is known for her Fractal Music Machine, which generates fractal-like pieces based on an originating pattern of notes.
Café Fixe, Boston, August 8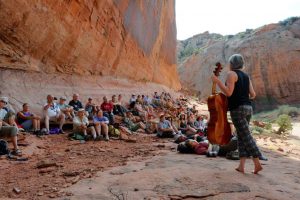 9. The Moab Music Festival, Moab, Utah
The Moab Music Festival celebrates its 25th year of performing chamber music, traditional, jazz, Latin, and contemporary music in the red rocky canyons of Southern Utah in late summer. Moab holds concerts in a grotto 30 miles down the Colorado River, reachable by jet boat, and hosts a number of morning 'concert hikes.' Multiway musical raft trips through the Wastewater and Cataract Canyons bookend the festival.
Moab, Utah, August 31-September 11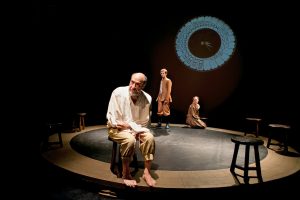 10. Galileo, Los Angeles, California
The Industry, an experimental opera company in Los Angeles that made headlines in 2015 when it premiered a mobile opera for 24 cars called Hopscotch, turns to Bertolt Brecht's Galileo with music composed by Andy Akiho. Telling the story of Galileo's discovery of heliocentrism and the denial of truth by the powers that be, the opera includes sculpture by Liz Glynn and cinematic elements by Corrino Films.
San Pedro, Los Angeles, September 16, 17, 23, 24