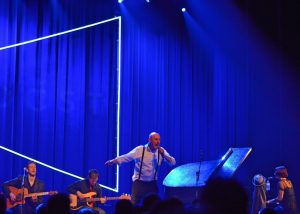 1. BRDCST, Belgium
With Brexit looming large, this indoor Brussels festival seeks to shake things up with its programme of politically-charged, radical music and sound art. It features Danish black metal from Myrkur, mbira music ('thumb piano') from Zimbabwe's Stella Chiweshe, and a celebration of the Velvet Underground. There's also an evening curated by the uncompromising punk duo Sleaford Mods, which features hardcore noise from The Lowest Form, anti-folk from Mark Wynn, and pays tribute to the anarcho-punk of Crass.
April 4-8, Brussels Ancienne Belgique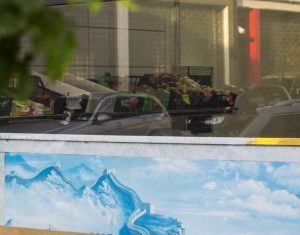 2. Live Arts Week VII, Italy
The seventh edition of Live Arts Week offers a programme of live performance, site-specific installations, film screenings, and much more. Sheffield artist Mark Fell presents Paralleling, a sound environment, using light and synthetic sound, combined with a dance performance choreographed by Justin F. Kennedy which takes place between the gallery's three spaces. Goodiepal & Pals creates a living museum of their own esoteric visual and sound art in The crypt of the fading composer. Plus there's a 'techno-not-techno' digital performance from Hannah Sawtell, and a series of computer music experiments by Rian Treanor.
April 18-21, Various venues around Bologna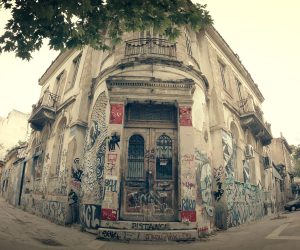 3. Borderline, Greece
Pushing sound beyond its limits, Greek festival Borderline is preparing for its eighth consecutive year. Perhaps the most prominent highlight sees Medea Electronique performing their digital opera inspired by the myth of Echo and Narcissus, incorporating live coding and code poetry. It also features avant-folk from Richard Dawson and sound art with everyday objects from Pierre Berthet.
April 19-22, Various venues around Athens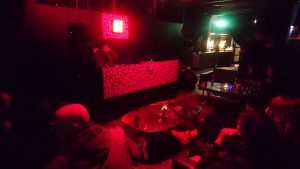 4. Intonal, Sweden
Spread across six days, Intonal promises 'a blazing inferno' of experimental music, art and dancing, with an impressive roster of artists — Avalon Emerson, Goat, Charlemagne Palestine, Aleksi Perälä, and many more. The festival prides itself on offering a huge range of international artists and performers, hailing from places including China to Montreal to Berlin,  mixing cerebral sound art with left-field dance music.
April 25-30, Inkonst, Malmö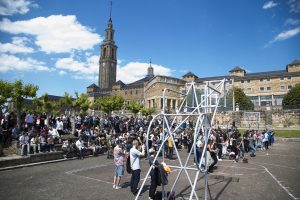 5. LEV, Spain
L.E.V. (which stands for the Laboratory of Visual Electronics) is a festival that promotes electronic sound creation and its relationship to the visual arts. Sonic Robots will perform songs that will be included in his forthcoming album, which is the first electronic music album in history played entirely by robots. Atom TM premieres his new work Deep State in audiovisual format; choreographer and artist Hiraoki Umeda presents Intensional Particles, an avant-garde piece of information overload; and Michela Pelusio experiments with 'string theory' and the concept of infinity with her opto-acoustic instruments, which attempt to visualise sound.
April 26-29, Gijón Laboral Ciudad De La Cultura