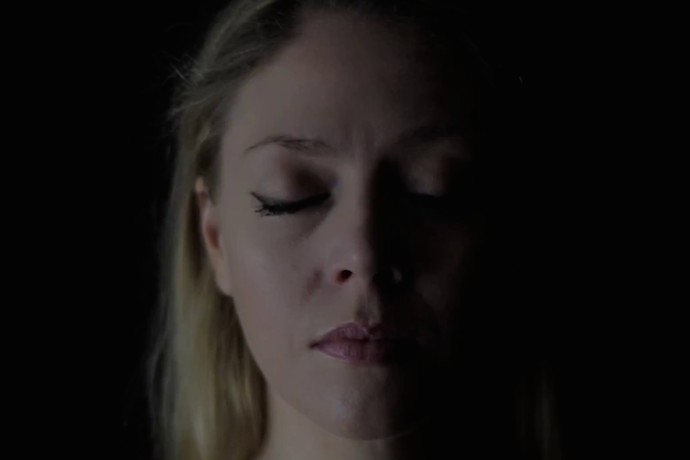 By Simon Fearn
How many dead female composers can you name? When up-and-coming composer Tom Green was posed this question, like many of us, he could only recall a handful. Looking into the matter further, Green found that female composers acclaimed in their day have since been erased from our cultural memory, solely because of their gender. This gap in our collective musical knowledge led to a breakthrough in his latest ambitious project: a chamber opera adapting poet laureate Carol Ann Duffy's classic collection, The World's Wife.
Duffy's anthology playfully reimagines history and culture from the perspective of the spouses of 'great men'. Mrs Midas is forced to throw her husband out after he starts turning the furniture to gold; Herr Freud has a thing or two to say about her husband's theory of 'penis envy'; while Queen Herod chillingly explains how, contrary to popular belief, it was she who ordered the Massacre of the Innocents to protect her baby daughter. Green found intriguing parallels between Duffy's exploration of women's absence from our definitive narratives and female composer's absence from music syllabuses and concert repertoires. 'I realised I'd digested the huge problem that Carol Ann's work is talking about,' Green explains. 'I'd become a part of the forces writing women out of the canon.'
Duffy's poetry provides a human surface. It gives me the potential not to always have the emotional thermostat at 100 degrees.
Green's World's Wife is an attempt to put the record straight: a chamber opera for the Mavron String Quartet and soprano Amanda Forbes. Forbes is no stranger to bringing new work to life, having starred in the premiere of Philip Glass's adaptation of Kafka's The Trial back in 2014. Raised in Australia, she was unfamiliar with Duffy's much-anthologised output, but felt an instant connection with the poet laureate's accessible and intimately-characterised verse when reading The World's Wife. While Green remained conscious that there was only so far he could penetrate the psyches of Duffy's characters from a male standpoint, Forbes found that the poems resonated deeply with her own personal experiences. 'There are few women that wouldn't be able to relate to at least some of what she's written,' Forbes says. 'She just gets it. You go from one poem to the next and think "I've been like her".'
Green hopes to undo the historical silencing of women's voices by making The World's Wife a celebration of forgotten female composers, and has structured his score around short quotations from some of the most cruelly overlooked. 'You'll be able to hear a 12th Century plainchant by Hildegard of Bingen and some 19th Century German lieder tunes by Clara Schumann,' he promises. Barbara Strozzi, whom Green also quotes in the opera, was the most popular composer of cantatas in 17th Century Venice, yet today is largely forgotten – clinching evidence if one needs it of how the patriarchy shuts women out of its cultural narratives. 'The moment she died, her reputation died with her,' says Green. 'There are composers from her era like Telemann that everybody knows, but in her lifetime she was far more successful.'
Aside from the quoted composers, Green cites Björk, Messiaen, Ted Hearne and George Benjamin as the varied influences behind the opera. He hopes the combination of Duffy's vernacular – sometimes downright filthy – language and his own pop/rock leanings can guard against the stuffiness of many modern opera productions. 'If you imagine the average opera today, it feels a lot more bloated than it needs to be,' he says. 'Duffy's poetry provides a much more human surface. It gives me the potential not to always have the emotional thermostat at 100 degrees. I can really choose where to amplify an emotion and where not to. Many sections of my opera have climaxes closer to pop songs than to classic operatic climaxes.'
One of the most innovative aspects of Green's opera is the use of a sophisticated loop pedal. As Forbes switches between the various characters, vocals from earlier in her performance will recur sometimes up to an hour later in the work. This allows Forbes's various characters to 'duet' with another. 'Medusa intersperses with Queen Herod's aria like a viper, and the way Tom's done it is really clever,' she explains. 'His idea of layering the poems in the soundscape reaffirms why the poems have all been put together in one book.' Green elaborates on this: 'Creating these dialogues with these characters felt like it was the real process of finding the archetype of the world's wife. The loops have a real dramaturgical necessity to them. The whole string quartet also has their own loop pedal too, so you can access a huge texture of sounds and ostinati.'
Audiences can expect an opera which thoughtfully and inventively compliments Duffy's verse, applying the collection's themes directly to the classical canon. Green is set to undertake a number of eyebrow-raising projects, once the piece's Welsh tour is over, most notably a plan for a large-scale opera starring WWE wrestlers. Operatic wrestling aside, Green can be confident in doing his bit to rejuvenate the neglected female stories that Duffy's collection so memorably recounts. 

The World's Wife will be premiered at WNO's Millennium Centre (Weston Studio) on Sunday October 15.