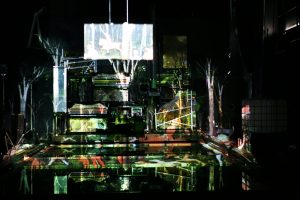 1. SPOR, Denmark
The city of Aarhus has hosted this festival of contemporary music and sound art every year since 2005. The main event is Stifters Dinge, from the mind of composer and artist Heiner Goebbels — a mixture of musical theatre and art installation; a 'no-man' show, comprising five pianos without pianists and a play without actors. Also part of its wide-ranging programme are Niels Rønsholdt's experimental opera Gaze for Gaze, a multimedia concert by Simon Steen-Andersen, plus appearances and new works from Zwerm, Decoder Ensemble and SØS Gunver Ryberg.
May 3-6, Aarhus various venues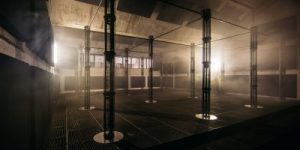 2. MIRA, Germany
This one-day digital arts and sound festival takes over the historic venue of Funkhaus Berlin, formerly the headquarters of the radio-television of the GDR and housing the largest recording studio in the world. There's audiovisual electronica from Aïsha Devi, Espinoza and Forest Swords. There are performances from WaqWaq Kingdom and Eomac created exclusively for 4D sound technology. And there's a series of conferences and debates on diversity, gender, social media and interactivity in music.
May 5, Berlin Funkhaus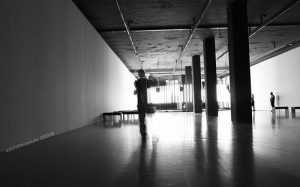 3. Raster-Noton: White Circle, Germany
German record label Raster-Noton — bespoke purveyors of electronic music and computer-generated sounds — celebrates its 20th anniversary with this exhibition of the audiovisual installation White Circle. Consisting of fluorescent tubes illuminating the room, this sculpture responds to musical impulses. Five compositions have been created especially to interact with the work, written by alva noto, byetone, Frank Bretschneider, and Kangding Ray. It plays on a continuous loop through 47 speakers positioned throughout the gallery.
From May 10, Munich Lenbachhaus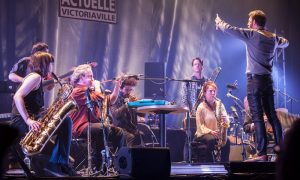 4. Festival International de Musique Actuelle de Victoriaville, Canada
Four days of concerts, sound art and screenings in the city of Victoriaville in central Quebec. Amongst the large-scale sound works this year are Louis-Robert Bouchard's interactive audiovisual work exploring the moment our mind stands on the verge of sleep, and Marc Fournel's Les grandes oreilles, a gigantic public sculpture that amplifies sounds of the surrounding environment, from both near and far. There's also a performance from Anna Holmer of her songs constructed of nonsense syllables, improvised music from Lan Tung, and 'overtone singing' from Phurpa.
May 17-20, Victoriaville various venues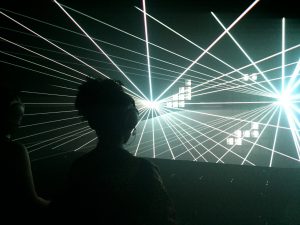 5. Only Connect, Norway
Not to be confused with the BBC gameshow, Oslo's festival of sound Only Connect promises a weekender of genre-crossing performances and installations. Jeff Carey's Precursor to Hypercube seatbelts four audience members into sound-activated chairs for a chamber composition blending strobes, lasers, synths and distortion. Christina Kubisch plays the flute and other instruments with boxing gloves, a gas mask, condoms and thimbles in Emergency Solos. And in Inverted Concert Halls, audiences are invited to explore the corridors, hallways and hidden spaces of the venue Sentralen, with each area concealing soundscapes and compositions by master's students in electroacoustic music.
May 22, 25-26, Oslo Sentralen & Skippergata