By Sam Pryce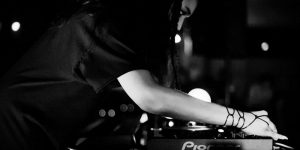 1. Opaque Poetics, Cambridge
Wysing's annual art and music festival is this year curated by artist, music producer and DJ Nkisi (Melika Ngombe Kolongo), who will also be playing live as part of the twelve-hour programme of soundscape electronica. With a host of international artists and DJs participating, each act has been given space to create pieces of immersive and intense sound art blending into each other over the course of the day and encompassing industrial, ambient, techno and soul.
Bourn Wysing Arts Centre, Cambridge, September 2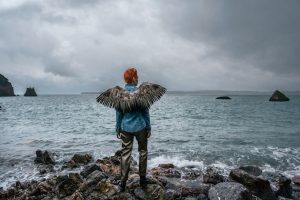 2. The Tale: A Journey Across Torbay, Torquay
This sound installation and arts trail unfolds across the stunning landscape of Torbay in South Devon as audiences are taken on a journey, encountering works by internationally acclaimed performers and artists along the way. It includes sound artist Chris Watson's 360-degree sound installation set deep in a quarry as well as a dance performance by the sea. An adventurous arts event for all ages.
Torquay Museum, Devon, September 8-24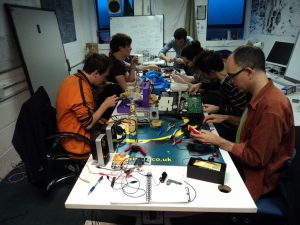 3. Music Hackspace, London 
The East London workshop series of music and technology expands this year at Somerset House in the centre of the city, bringing a selection of tutorials, talks and performances. Genre-defying composer Anna Meredith gives a talk on her experiment with The Scottish Ensemble in translating Vivaldi into electronica. Instrument-hacker Tasos Stamou presents a circuit-bending workshop. Plus TidalCycles bring their informal meetup for women and non-binary people interested in live coding.
Somerset House, London, From September 4

4. Erased Tapes Is Ten, London
London-based record label Erased Tapes has been nurturing avant-garde and contemporary artists and musicians for ten years and has been home to such ambient composers as Nils Frahm, Olafur Arnalds and A Winged Victory for the Sullen. Taking over the Southbank Centre and Royal Festival Hall, Erased Tapes present a series of performances from their own very special roster of modern classical musicians, including the likes of Peter Broderick, Dawn of Midi and Penguin Café.
Southbank Centre, London, September 8-9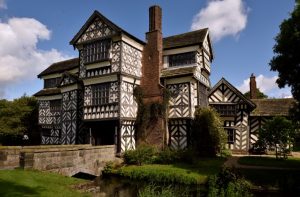 5. Scanner: The Dreamer Is Still Asleep, Cheshire
International sound artist and composer Scanner (Robin Rimbaud) brings his latest contemporary outdoor installation to Little Moreton Hall, the oldest Tudor house in the UK. The Dreamer Is Still Asleep uses sound and smell to explore the subject of sleep, in particular the transcendent state between being awake and asleep. Scanner himself says of the artwork: 'My work will bring the space alive in subtle ways previously unimagined, reaching an audience that would otherwise never experience such sonic art, opening up the space in so many new ways, and let the ghosts of the past bring new joy to contemporary visitors.'
Little Moreton Hall, Congleton, Throughout September