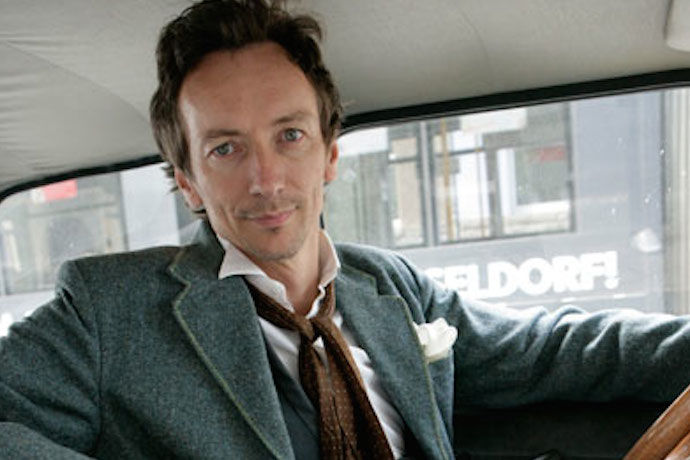 Kings Place, London
By Richard Whitehouse
The Cello Unwrapped series at King's Place has certainly underlined the potential of this oft-pigeonholed instrument for change and innovation, and this concert was no exception.
An eventful programme got underway with a string quartet drawn from Project Instrumental. The Sigur Rós track Flugufrelsarinn (Travelling Birds) was given an evocative if relatively passive makeover, while Aheym (Homeward) by Bryce Dessner (guitarist of the rock band The National) focused on a very different flight: that of his Jewish ancestors' emigration to America, in music whose rhythmic energy was enhanced by subtle Klezmer-like overtones.
Between these came the first of this evening's pieces by Hauschka (aka Volker Bertelmann), whose Homeless evinced no mean atmosphere over its brief span. The pianist-composer then took the stage, replacing the advertised item with I Can't Find Water (opening track from his new album What If) whose interplay of prepared- and sampled-piano generated an engaging impetus despite the formulaic repetitions at its start and spluttering electronica of its close.
Hauschka was also the composer of Lost, a major new audio-visual work which received its UK premiere after the interval. Drawing on a script The Journey of Giuseppe Mastorna that Federico Fellini postponed on superstitious grounds and whose revival was quashed by his death, this seven-movement suite for cello and ensemble outlines the journey of one departed through an afterlife in which he seeks a return to his homeland and to those closest to him.
Long on atmosphere if short on substance, the music was paralleled by visuals that centred on the crucial image of each movement – overlaid by projectiles placed on the screen seemingly at random, and by 'off the cuff' writing which articulated the visuals in varyingly degrees of obliqueness. Often absorbing, the concept yet lacked an emotional focal-point without which sympathy never translated into empathy; unabetted by a score that too often fell back on the halting mid-tempo minimalism which has long been the tired lingua franca of new music.
This issue had been inadvertently confirmed when, before the interval, Nicolas Altstaedt gave a scintillating account of Henri Dutilleux's Trois strophes sur la nom Sacher – a miniature (if hardly minor) masterpiece of technical virtuosity harnessed to creativity of the highest order. No visuals or mediating imagery: just the exhilarating sound of a cello being defiantly unwrapped.