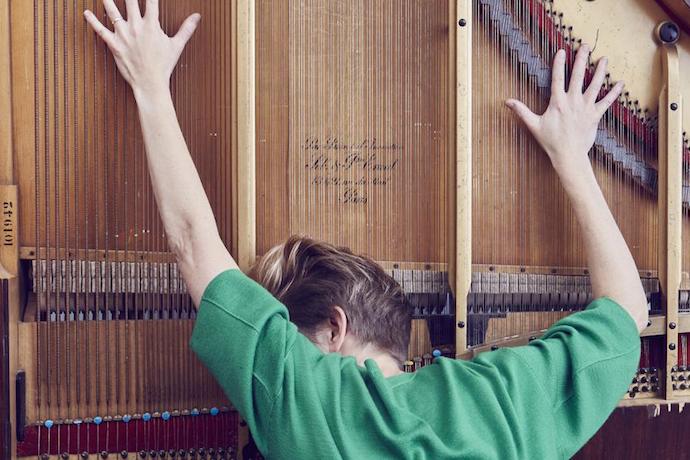 Rich Mix, London
By Lucy Harrison
A big challenge within electronic art music is that performances are not necessary. Unless there is an element of live sound production, the audience can get a similar experience with a good quality sound system at home. Meta Gesture Music, a research group based at Goldsmiths, have been developing a potential solution to this through gesture-based interaction. Their recent concert at Rich Mix marked a celebration of their completed research and the CD launch of work created during the five-year project.
Working with gesture based technologies involves a fine balancing act between innovation and gimmickry. The best performances of the evening were those in which you could tell that the composers had really considered how the incorporation of gesture could enhance their performances. Sarah Nicolls' Suspensions for gestural sensor and piano used the gestures that come naturally to pianists when performing. It propelled the piano into flights of fantasy and imagination, extending the music beyond the limits of the instrument. Atau Tanaka's use of the same sensors to bend electronic sounds in Myogram was like the first act of a Marvel film, where the hero tests his newly discovered powers. There were a few stops and starts, but this didn't take away from the overall impact of the performance.
Less successful was Laetitia Sonami's performance for Spring Spyre, a harp-like electronic instrument that triggers machine-learning systems. The work seemed unstructured and at times the frequencies chosen were physically painful like the sound systems used to deter gangs of young people from loitering outside shops. It was difficult to see how the gestures impacted on the sound and it would have been easy for Sonami to create a very similar piece without including interaction.
While the concert showed some interesting research and performances it is difficult to understand why Meta Gesture Music have released a CD of works. By and large, these pieces exist for live performance. Unlike other examples of electronic art music, these lose their essence and interest when preserved in a permanent recording.