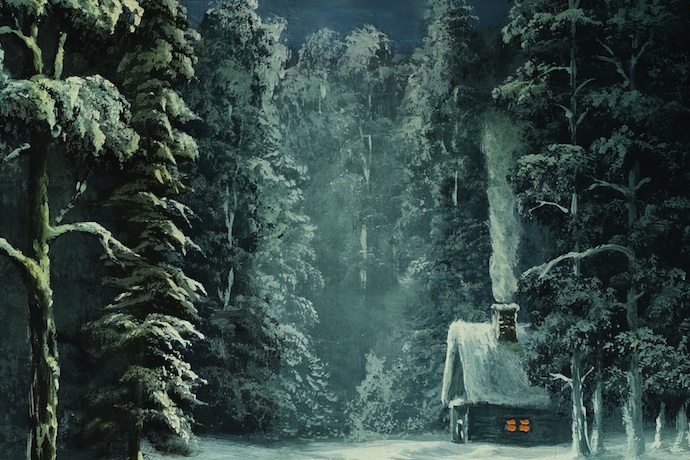 Royal Northern College of Music, Manchester
By Harry Smith
Tim Garland, one of the finest British jazz saxophonists alive today, turned his hand to composing what he describes as 'the largest, most adventurous, far-reaching project' of his career, with a piece entitled Luca's Winter. The project saw Garland collaborate with writers Nora Chassler and Don Paterson OBE, actor Stefan Booth, and the pooled resources of the RNCM Symphony Orchestra and Big Band (conducted by Clark Rundell) to create an epic Gesamtkunstwerk of extraordinary scope and ambition.
Advertised as 'a modern update of Peter and the Wolf ' or 'Young Person's Guide to the Orchestra', Luca's Winter tells a magical, surreal story of a young musician, Luca, who finds himself in a strange town inhabited by characters from well-known winter tales. His own tale becomes entangled with those of Geppetto from Pinocchio, Hans Christian Anderson's Tin Soldier and Little Matchstick Girl, and Charles Dickens' ghosts of the Past, Present and Future, among others.
Unfortunately, 'entangled' was the operative word. Perhaps predictably for a project of its size, Luca's Winter fell into the trap of trying to do too much. A complicated storyline was compounded by the narration, which, though commanding in its delivery, was overly romantic and non-figurative. Without a programme, one would have found it hard to follow. It also struggled dynamically to balance, and qualitatively to compete, with the music, which would have worked better in isolation. Tim's filmic score successfully reconciled a proto-Korngoldian harmonic palette with his background in contemporary jazz, yielding a Danny Elfman-ish (but more sophisticated) vibe. Gesturally buoyant throughout, the music required intensity of its performers, and was brilliantly realised by the combined forces of the two RNCM ensembles. Though Garland is a breathtaking saxophonist, his solo saxophone part was possibly surplus to requirements, superimposed, as it was, on the composed material. He would have done better to trust the merits of his composing to stand alone.