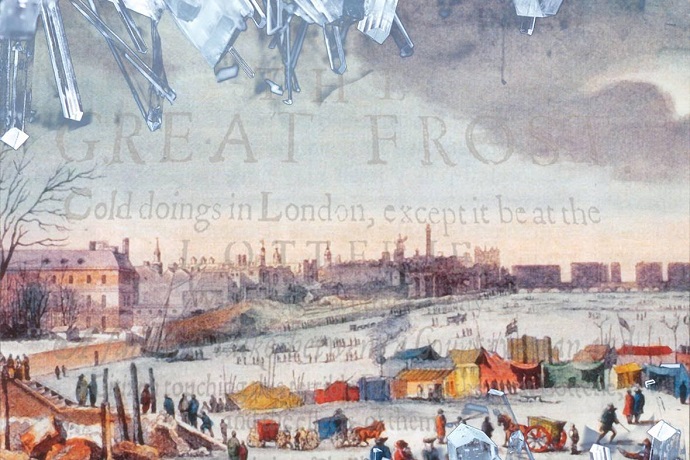 Spitalfields Music Festival, London
In an attempt to conjure up a less divided Britain, Wilton's Music Hall in east London was decked with blue fairy lights for a selection of music and verse from Henry Purcell's semi-opera, King Arthur. These excerpts from Purcell and the poet John Dryden were sewn together by Notes Inégales, a London-based ensemble known for fusing spoken word with jazz, world and new music. It was unsurprising then that a period-instrument performance was abandoned in favour of an eclectic mixture of wind, electric guitar, musical saw and a host of Middle Eastern instruments.
Purcell's melodic writing was overlaid with improvisatory jazz and, at times, a percussive cacophony from the huge band that filled the stage. Early music group L'Arpegiatta has had much success with similarly jazzy renditions of baroque works, and Notes Inégales may yet come to rival them, once ensemble and tuning issues have been fixed.
For this performance composers Peter Wiegold and Martin Butler chose one scene from Purcell's sprawling work: a masque in which fiery Cupid wakes the 'Cold Genius' and melts the snow and ice with love's warmth. This scene was repeated – for little discernible reason – three times over, and interleaved with excerpts from other parts of the opera, including cameos from an elderly John Dryden complaining of cramp.
In an attempt to play around with the simple binaries of the plot – hot and cold, masculine and feminine – lead singers Iestyn Morris and Alya Marquardt took on a mixture of male and female roles. These gender-swapping antics favoured countertenor Morris, whose nimble voice suited both Cupid's vocal acrobatics and the high chirrup of his Shepherdess. Alya Marquardt came off worse from the deal, plumbing the icy depths of her register as the Cold Genius (originally a bass part), and warming up briefly later on when permitted to make use of her soprano range.
Indeed, this push for playful experimentalism hampered the performance and confused the tone of the piece. Snow machines and Monty Python-style animated clips happily transported the audience back to 17th-century London, where the frozen Thames played host to winter frost fairs. However this fantasy of Old England was punctured by the narrator, Murray the Magician, who undermined his storytelling efforts with cheap spoof, interjecting Dryden's verse on the struggles of love with the jargon-laden epithets of a marriage counsellor.
Club Inégales encourage their artists to improvise and collaborate independently, an approach that doubtless has much going for it, however the result on this occasion felt directionless, and when the snow melted, we were left with too much slush. 

Read our feature about Academy Inégales here.