1. Judy Dunaway: Avant-garde Works for Balloons, Manchester
Avant-garde composer, free improviser and conceptual sound artist Judy Dunaway has made balloons her main instrument for improvisation. Since 1990 she has created over 40 works for balloons, and more recently she has been developing work that incorporates interactive video and electronics as well. At Axis Arts Centre she presents both a solo performance and her large-scale audience participation piece, Balloon Symphony No. 2.
Axis Arts Centre, Crewe, November 1
 2. The Infinite Mix: Contemporary Sound and Image, London
The Infinite Mix brings together major audio-visual artworks from ten leading international artists, including Martin Creed, Dominique Gonzalez-Foerster and Rachel Rose. The works span a range of formats, from cinema-style 3D video to hologram-like projections and multi-screen installations addressing tumultuous histories and cultural tensions.
The Store, London, until December 4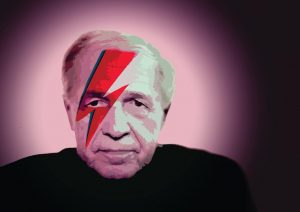 3. Decontamination Boulez/Bowie, Manchester
Student performers and composers from across the Royal Northern College of Music pop and classical programmes deliver music by Pierre Boulez, covers of David Bowie classics and new works inspired by both composers. Curator Larry Goves says that, in mourning the passing of Boulez and Bowie, he was struck by the connections: these were two figures of reinvention and experimentation, both known for their complex relationships with mainstream classical and pop culture respectively. Surprising connections such as these are the unifying thread running through the performances in Decontamination.
Royal Northern College of Music, Manchester, November 1
rncm.ac.uk/performance/decontamination-7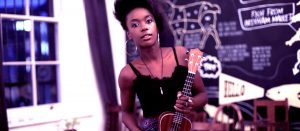 4. London International Arts Festival, London
This festival of music and other arts celebrates the many cultures of London's historic East End with performances in some of its landmark venues. Highlights this year include Drumscapes, a multi-layered rhythmic soundscape from percussionist Jon Sterckx, and a performance from Enne, a freestyling singer – and inventor of opera reggae – who plays the ukulele and electric guitar.
Venues around London, November 2-7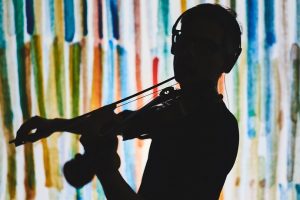 5. Anno, Glasgow
Anna Meredith, a composer known for straddling the worlds of contemporary classical, avant pop, electronica and experimental rock, presents this reinvention of Vivaldi's Four Seasons. Meredith intertwines Vivaldi's seasonal concerti – played by the Scottish Chamber Orchestra – with her own new electronic compositions, while a slideshow of illustrations by her sister, Eleanor, runs alongside. performance. Read our review of Meredith's previous performance here.
Tramway, Glasgow, November 10-11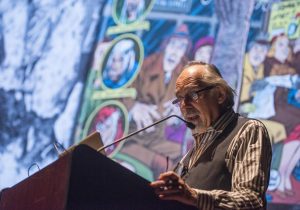 6. Wordless!, London
In his Pulitzer-prize-winning masterpiece Maus, Art Spiegelman changed the definition of comics. Wordless! is a collaboration with jazz composer Phillip Johnston in which Spiegelman leads a tour of the first graphic novels – silent picture stories made by early 20th-century masters like Frans Masereel, Lynd Ward and Milt Gross – alongside a new work of his own, Shaping Thought. The images on screen are enhanced by Johnston's swinging score, performed by his jazz sextet The Silent Six.
The Barbican, London, November 11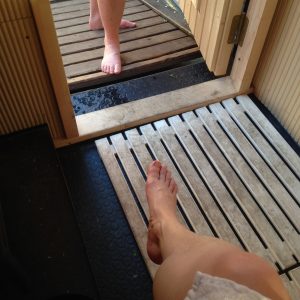 7. Compass Live Art Festival, Leeds
This biennial festival presents interactive live art projects in libraries, markets and museums across Leeds. In The Performers Are Making A Performance from Jordan McKenzie, members of the public may be taken aback when a shopping centre becomes a theatre, dance studio and gallery. Warmth: A Mobile Sauna from Bethany Wells is, as the name indicates, a nomadic sauna: this will be a space for experimental performance and impromptu gatherings.
Venues across Leeds, November 11-20
compassliveart.org.uk/festival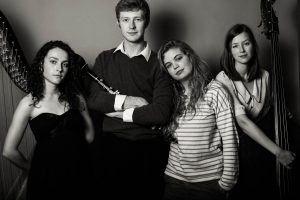 8. Lexicon, London
This collaboration between The Hermes Experiment and some of the UK's most promising young composers and writers explores the interaction between music and language. The programme features a new work by Andrew Thomas and Jia Chai which incorporates Japanese Utai chant; a song cycle written by composer Freya Waley-Cohen and poet Octavia Bright exploring female sexuality; and an improvisation on twelve short poems examining our relationship with ordinary things (including making your daily cup of tea) by poet Ali Lewis.
Crypt on the Green, London, November 16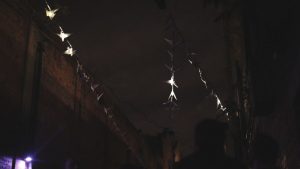 9. Luminous Birds, Glasgow
Sound artist Kathy Hinde brings her musical flock of origami-style birds to Glasgow this month. As night falls, a canopy of animated birds flutter and chirp in harmony overhead. The hand-folded and individually illuminated birds are arranged in long lines, each with its wings positioned at the next stage of flight, creating a sequence similar to stop-motion animation.
Govanhill Baths, Glasgow, until November 19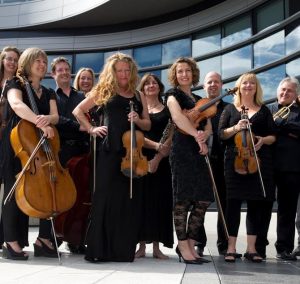 10. Alice's Adventures Under Ground, London
The surreal imagination of Lewis Carroll collides with the off-the-wall humour of Gerald Barry in this entertaining new opera. The Daily Telegraph described Barry's last opera as 'completely bonkers', a trademark unlikely to be hindered by an encounter with the Mad Hatter. Canadian soprano Barbara Hannigan sings the role of Alice, while Thomas Adès conducts the Britten Sinfonia.
Barbican Hall, London, November 28