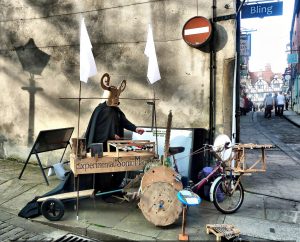 1. Experimental Sonic Machines, on tour
The Lincoln-based street performer Peter Rollings is on tour with his project Experimental Sonic Machines, in which he performs his home-made mechanical instruments and machines, comprising scrap materials, rubbish bins, tin cans, Tupperware containers, bike wheels and more. Performing in metallic masks and armour, he is touring London, Lincoln and Derby.
May 4,18 (Lincoln Decimal Place); May 19(Derby Dubrek Studios); May 25 (London Tufnell Park Dome)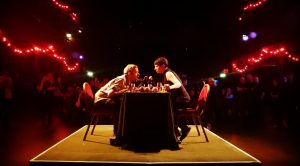 2. Tectonics, Glasgow
Since its launch in 2013, BBC Scottish Symphony Orchestra's Tectonics Glasgow has been committed to bringing the best improvisers and practitioners of new music from around the world to the city, to collaborate with local performers and artists. New York's Miya Masaoka brings the traditional sounds of the Japanese koto into the 21st century with a major new work. Sax virtuoso Mats Gustafsson creates a new work for the Old Fruitmarket. Plus, Tina Krekels brings the mating rituals of the anglerfish up from the deep for her new piece Pardon, I have tentacles. 
May 5-6, Glasgow City Halls & Old Fruitmarket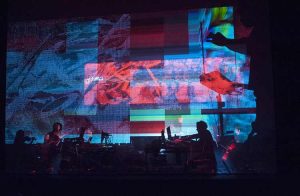 3. Splice, London
Founded in 2016, Splice Festival brings groundbreaking performances, cinema and audiovisual work to the capital, exploring the realms of creative coding, digital art and experimental music. Just some of the acts on offer include Reeps One, Graham Dunning, People Like Us, Addictive TV and Graeme Miller. And new for 2018, there's also a kids and family section, featuring a hands-on workshop and performance.
May 10-13, London Rich Mix & Stour Space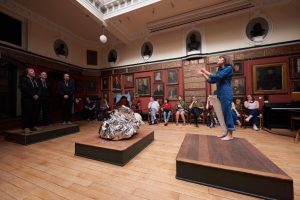 4. Odrathek, London
Across three days, Odrathek is a concert series devoted to experimental music and performance curated by the choral collective Musarc. Bringing together artists from the UK and beyond, its ethos is to break down barriers between musical genres and art forms. Featured on its line-up are multidisciplinary British artist Benedict Drew, experimental mezzo-soprano Loré Lixenberg, composer and director Neil Luck, plus much more.
May 11-13, London The Workshop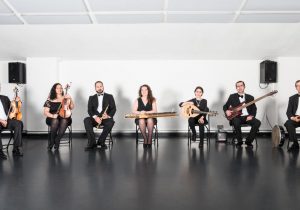 5. Sounds & Visions, London
The acclaimed composer Max Richter and artist Yulia Mahr present this unique weekend, journeying into music, image and their meeting points in contemporary culture. Its programme comprises eighteen concerts, film screenings and installations, both ticketed and free. There's Max Richter's melancholic multimedia work Infra, the Chineke! Orchestra performing the score to Waltz with Bashir, and appearances from the Colin Currie Group, Kaitlyn Aurelia Smith and Caterina Barbieri.
May 11-14, London Barbican