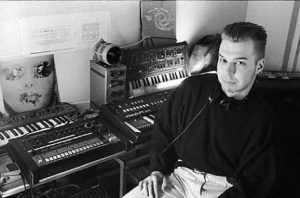 1. A Tribute to Mika Vainio, USA
In 2017, the world of electronic music lost one of its major pioneers and innovators — Mika Vainio (1963-2017). Originally from Finland, Vainio was best known as part of the experimental electronic group Pan Sonic, with whom he released seven influential albums. But he also had an extensive solo career, both as himself and as Ø (pronounced 'ohm'), collaborating with the likes of Björk and Suicide's Alan Vega. Ambient, brooding and transcendent, his music will be celebrated at this one-night-only event, which also features screenings of Jimi Tenor's Sähkö and two films by Mika Taanila (soundtracked by Mika Vainio).
Film Noir Cinema, New York, January 12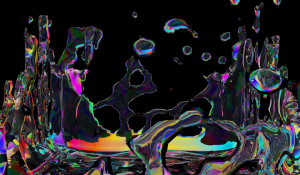 2. Klub Katarakt, Germany
For twelve years, Hamburg-based festival Klub Katarakt has been showcasing the best in experimental music outside of a stuffy academic context. Opening with an evening-length concert installation from the electroacoustic collective Insub Meta Orchestra, the festival runs across four days, bringing international musicians and artists together in Hamburg. Alexander Schubert stages his one-hour, multi-sensory, audiovisual work Supramodal Parser, while the Katarakt network present a 'Long Night' of new compositions accompanied by experimental films. There are also appearances from trumpet trio Tritop as well as Microtub, the world's first microtonal tuba ensemble.
Hamburg Kampnagel, January 17-20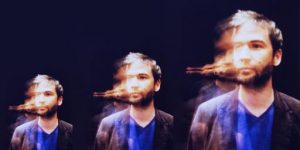 3. Sons d'Hiver, France
For the jazz fans among you, head over to the Parisian banlieues in the new year for this festival of contemporary and experimental jazz, Sons d'Hiver, taking place at venues across the French capital. With its high-calibre line-up (including William Parker, Sons of Kemet and Roberto Negro), the festival features events blending jazz with spoken word and inspired by themes such as silence, mysticism and the city.
Various venues around Paris, From January 26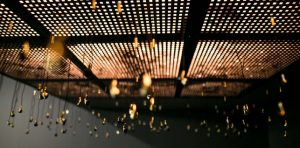 4. Charivaria, Spain
This free exhibition in Madrid explores how artists and musicians have used sound to interact with the public space around them throughout the ages. The theme incorporates the sounds of the workplace, of manual labour, of public protest and construction, and the noise of the workaday routine. Featuring more than ninety contributors and combining works of music, documentary and sculpture, it celebrates the work of Pauline Oliveros, Luc Ferrari and Jacques Attali, as well as the infamous open-air concerts of Moondog on the streets of New York, which went on to inspire the likes of Steve Reich and Philip Glass.
CentroCentro, Madrid, Until January 30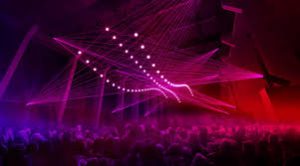 5. CTM Festival, Germany
The 19th edition of Berlin's CTM Festival of music and the digital arts has chosen 'Turmoil' as this year's theme, posing the question: what is the sound of turmoil? The highlights of this edition's programme range from the special emphasis on the intersection of music and dance to the emergence of new technologies such as machine learning and Artificial Intelligence and their musical potential. With appearances from Roscoe Mitchell, Holly Herndon and Jlin, CTM 2018 promises to confront and challenge its audience with its sonic explorations.
Various venues around Berlin, From January 26