By Nadja Bozovic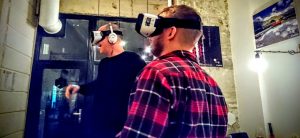 1. Resonate Festival, Serbia
Resonate Festival provides an overview of contemporary music, visual arts, and digital culture, along with lectures, workshops, and exhibitions. This year, watch out for the Pussykrew duo, who demonstrate their creative practice ranging from 3D animation, short video to experimental sculpture design. In addition, the Swedish singer and musician Anna von Hausswolff presents The Miraculous, her imaginative piece for which she composed music in a one-of-a-kind Studio Acusticum Concert Hall in Pitea, Sweden. Make sure not to miss the EOAN as well, a participatory installation exploring the relationship between sound, light and the natural resonance of architectural space.
Venues around Belgrade, April 19-22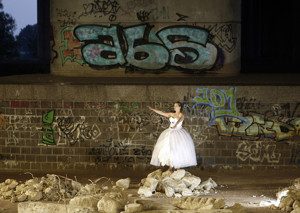 2. Rotterdam Opera Days, The Netherlands
When it comes to the most cutting-edge music theater, Rotterdam Opera Days is the place to be. It's a 10-day festival featuring more than 100 performances, including, this year, a fitness opera about people who cope with a broken heart by working up a sweat in the gym. Elsewhere you will find an alternative city guide to Athens, and  Studie Mei '68, which explores the parallels between students' revolts in 1968 and 2017. All of this year's shows reflect the theme of Departures, and launch the festival's Lost & Found series, which continues over the next four years.
Venues around Rotterdam, May 12–21
https://www.operadagenrotterdam.nl/en/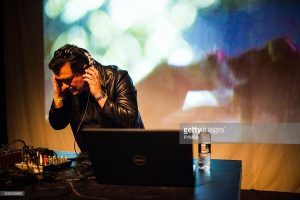 3. CLICK Festival, Denmark
This year the CLICK Festival is exploring Quirky Ecologies as its main theme, with a programme of art installations, performances, concerts and interactive workshops. Highlights include an abstract, audiovisual performance from the band Silicium. Elsewhere there are sound collages by Holly Herndon,and Psaoarhtelle tackles the margins of minimal synth and industrial music with her new performance for 'pleated membranes, shade, and thrown shadows'.
Venues around Helsingør, May 20–21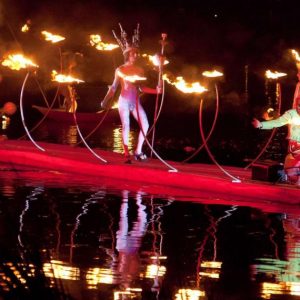 4. Bergen International Festival, Norway
The Bergen International Festival, a unique mixture of artistic genres, returns under the umbrella theme 'Who are we – and who do we want to be?' Among the highlights is the world premiere of Concordia by the first lady of Finnish contemporary music Kaija Saariaho; Robert Wilson's epic musical theater Shakespeare's Sonnets, and an appearance from the director, playwright, actor and film director Robert Lepage, who performs his memories-inspired piece 887 for the last time.
Venues around Bergen, May 24–June 7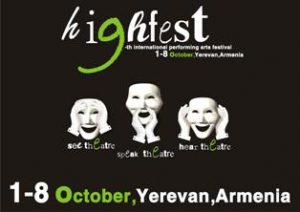 5. HIGH FEST, Armenia
The fifteenth edition of the international performing arts festival HIGH FEST  presents a smorgasbord of drama, comedy, mime, movement, circus, street performances, puppet/marionette, fingers theater, contemporary and classical dance, and several kinds of music.  The framework of the festival is divided into the main program, fringe programme, international programme of puppetry and performances for children, and the ARMS FEST, showcasing the Armenian International Student and Youth Programme.
Venues around Yerevan, October 1–10